We're working to deliver cleaner and sustainable renewable energy across WA's regions
As more and more households, businesses and organisations take up solar power, we need to make sure our systems can manage higher levels of renewable energy. We're exploring new technology and energy innovations as we work to make sure our power supply stays as stable and reliable as possible.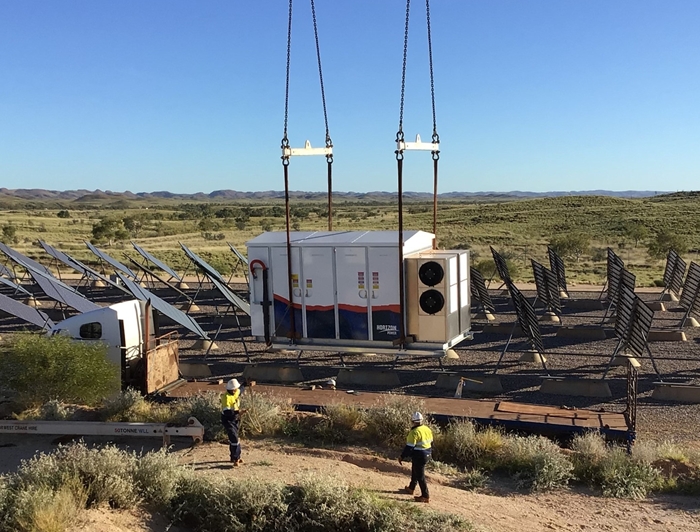 Moving into the future
We're working with the State Government and local communities to transition from our traditional electricity systems into a future with energy solutions such as solar farms, rooftop solar and storage. It's all part of our mission to deliver more affordable and sustainable electricity across WA.
These solutions (known as Distributed Energy Resources, or DER) form part of an initiative called the DER Roadmap. This roadmap presents some exciting possibilities for the future - and some big challenges, which is why we're completing a number of technical trials and pilots. We want to make sure we're delivering proven solutions that will provide affordable power to our customers.
What is the DER Roadmap?
The WA Government has developed a five-year energy road map that will allow WA to tap into even more solar energy and integrate other new, innovative technologies.
The DER Roadmap aims to transition WA to a smart, flexible and integrated electricity system that can:
Reduce power system costs and put downwards pressure on electricity bills.
Use more renewable energy, reduce emissions and contribute to a cleaner energy future.
Tap into the benefits of solar without risking the stability of the power system.
Develop energy systems with more customer choice.
What is DER?

What is DERMS?

Distributed Energy Resources (DER) refers to dispersed power generation, energy storage and demand management located at customer premises or connected directly to the distribution network.

DER is often used to refer to renewable generation sources but it also includes dispersed non-renewable generation sources.




Distributed Energy Resources Management System (DERMS) is an intelligent software-based system that allows us to communicate with, and manage, the flow of solar energy into our grids.

The system is designed to manage and optimise way thousands of grid-connected DER work, to help balance supply and demand, keep the electricity system stable and provide long-term economic value.
While the South West Interconnected System (SWIS) has a greater capacity to accommodate rooftop solar, our microgrid systems are much smaller. This means our grids are more sensitive to the impact of connecting renewables. When too many renewable energy sources are connected to the grid, it can impact the stability and reliability of the network.
This is why we have a limit on how much rooftop solar can be connected to each of our grids, and why these limits change for each town.
Explore our energy trials and projects
As part of the process of upgrading our grids, we're investing in low-carbon innovation and demonstration projects. These projects aim to help us explore how to connect higher levels of renewable energy into our microgrid systems. Explore some of the projects we are running in partnership with local customers and business across WA.
Horizon Power acknowledges the Traditional Custodians throughout Western Australia and their continuing connection to the land, waters and community. We pay our respects to all members of the Aboriginal communities and their cultures; and to Elders past, present and emerging.
Aboriginal and Torres Strait Islander people are advised that this website may contain images, names or voices of deceased people.