Our people
We work and live in the regions we serve - and we recognise we have a special responsibility to the people of WA. We are on a mission to create regional employment opportunities and foster a workplace where our people's stories, backgrounds, abilities and differences are celebrated.
Being part of our teams creates unique opportunities for our people to learn and develop in a range of trades, professions, skills and experiences.
Whether it's in our Perth office, in one of the regional depots or out in the field - there are dedicated teams throughout the communities working to provide safe, more sustainable and affordable energy solutions across 38 microgrids.
The diverse roles and responsibilities are extensive and include some of the following areas:
Shaping the energy systems of the future
Our Integrated Resoource Planning and Major Projects teams are testing and exploring the future... today. Combining data, innovation, technology and community engagement - they're cocreating the next generation of energy solutions to support regional WA including Hydrogen, Net Zero towns and Standalone Power Systems powers.
Supporting our customers and communities
Embedded in our regions, the interests of our customers is at the heart of everything we do.
Whether it's helping them to manage their energy or reduce their bills, supporting their local community organisations or designing innovative solutions to deliver greener, more affordable energy - there's a great range of roles and teams leading our transition to a customer-centric organisation.
On the ground delivering safe and reliable energy
The field crews are out in the regions building, maintaining and replacing our energy system assets across 38 microdgrids.
Our diverse range of operational roles from structural, civil and renewable engineers to electrical tradespeople, field trainers, electrical technicians, cable jointers and lineworkers.
Accelerating our digital transformation
The future of energy is evolving fast - as customer demand and new technologies drive the need for better, greener solutions. That's why it's such an exciting time to be part of the digital teams - as we accelerate and broadern our digital capabilities to keep pace with a rapidly evolving industry.
The use of innovative technologies such as process automation, big data, artificial intelligence, machine learning, the Internet of Things (IoT) and the Cloud underpin our transition towards decentralised and decarbonised microgrids.
Our day-to-day operations are managed by our Chief Executive Officer and executive management team. Their number one priority remains the safety and wellbeing of our people and the communities we serve.

Stephanie Unwin

Chief Executive Officer

"I see such pride when we get things right for our customers and such dedication when we aren't quite there yet. Across every part of our business, we care deeply about the communities we are in and why the work we do matters to them."

Mike Houlahan

Chief Financial Officer

"We're working on so many exciting activities to firstly improve the way we work and importantly, a focus on outlining Horizon Powers Net Zero target and pathway that meet both customer expectations and our guiding principles"

Krystal Skinner

Executive General Manager Customer & Community

"I'm super excited about some of the new products and services we'll be launching for our customers over the coming 12 months. Our new website, community battery offerings and renewable services are in direct response to customer feedback and provide tangible solutions to address key customer pain points such as convenience, energy affordability and sustainability."

Darren Hill

Executive General Manager Business Development & Strategy

"I look forward to continuing to work with the Horizon Power team on several programs to support our strategic goals. The Integrated Resource Programs, Denham Hydrogen Demonstration Plant and SPS delivery through Boundary Power are just a few examples of projects that will ultimately deliver growth for our regional communities."

Jennie Milne

Executive General Manager Employee Experience & Reputation

"We're delivering on our Safety, Health and Wellbeing strategy with a focus on our organisational safety critical risks and creating a connected safety culture. This work is key to keeping all Horizon Power people, our contract partners and the community safe."

Ray Achemedei

Executive General Manager Technology & Digital Transformation

"We're following on from an enormously successful DER Management System trial in Onslow in 2020/21, expanding the solution to our other microgrids to deliver on the goal of 'Zero refusals connecting customer solar by 2025'."

Cameron Parrotte

Executive General Manager Engineering & Project Delivery

"I feel privileged to lead the establishment of Horizon Power's new high-performing Engineering and Project Delivery team which will undertake the planning, engineering, asset strategies and project management to deliver Horizon Power's exciting portfolio of renewable projects to achieve our 80% emissions reduction target by 2030."

Mick Veverka

Executive General Manager Operations

"We are an organisation that really cares about its regions, communities, environment and its people. We are changing the way we deliver energy solutions to our regions, delivering on customer choice and greener solutions whilst maintaining a safe and reliable power supply."
We operate under the Electricity Corporations Act 2005 (WA) and are governed by a vastly experienced and passionate Board of directors who report to the Minister for Energy, the Hon Bill Johnston MLA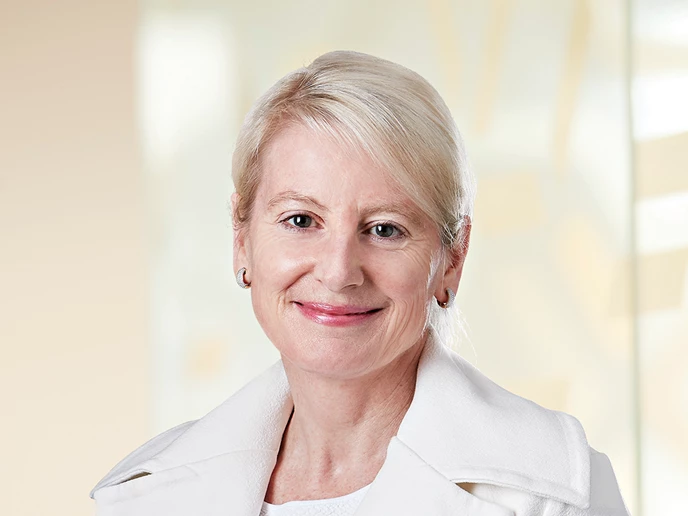 We're now uniquely positioned to positively influence the lives of our customers and communities by working toward the provision of clean, reliable energy – a key ingredient to a prosperous and equitable future for Western Australia.
Mark Puzey
Deputy Chairperson
Appointed 21 December 2021
Current term expires 20 December 2024
Mark spent 33 years at KPMG where he was a Chartered Accountant, gaining extensive experience with internal and external audit, risk management, IT advisory, governance, strategy and business transformation roles. He was the lead partner for the energy utilities sector (WA), and the IT governance Asia Pacific leader.
Mark is currently the Deputy Chairperson of the Horizon Power Board, and the Chairperson of Horizon Power's Audit and Risk Management Committee. Mark is also the non-executive Chair of M8 Sustainable Limited, and the Audit and Risk Committee Chair and non-executive director of DUG Technology Limited.
Mark is a Fellow of both Chartered Accountants ANZ (FCA) and Australian Institute of Company Directors (FAICD). He is certified in the Governance of Enterprise IT (CGEIT).
Kirsty Laurie
Director
Appointed 21 November 2021
Current term expires 20 November 2024
Kirsty has more than 20 years of experience across the Western Australia and Commonwealth Governments, leading the Revenue and Intergovernmental Relations directorate of WA Treasury for the past 11 years and now heading up the directorate responsible for budget advice on Government Trading Enterprises.
Prior to relocating to Western Australia in 2010, she worked in the Commonwealth Industry Department and Commonwealth Treasury on issues including the 2000 Innovation Summit, the Ralph Review of Business Taxation, GST Policy, the Commonwealth Budget, the Future Fund and the Carbon Pollution Reduction Scheme.
Kirsty received Honours in Applied Economics from the Australian National University, and holds a Bachelor of Economics and a Bachelor of Arts in International Relations and French, both from the University of Queensland.
Ivy Chen
Director
Appointed 23 August 2020
Current term expires 26 November 2025
Ivy is a Principal Consultant with CSA Global and is a corporate governance specialist. She has led mine geology and resource estimations teams in China and Australia. Her previous roles included a national adviser for geology and mining for the Australian Securities and Investment Commission (ASIC), and was heavily involved in the ASIC contribution to the 2012 JORC Code update, the 2015 VALMIN Code and the ASX listing rules for mining and oil and gas.
Ivy was awarded an Australian Public Service Australia Day medal in 2013 in recognition of her outstanding services for this work. Ivy was also the first woman to Chair the Perth Branch of the Australasian Institute of Mining and Metallurgy (AusIMM) in 2013 and 2014 and is currently director of the AusIMM nationally.
Ivy has been a Women in Mining WA mentor for women in the mining industry since 2013, and for at-risk high school students with the Smith Family, through their iTRack online mentoring program.​>
Sandra Di Bartolomeo
Director
Appointed 20 November 2018
Current term expires 9 August 2025
Sandra has over 23 years' experience as a banking and finance lawyer, specializing in corporate, construction, resources, energy and property financing. She was formerly a partner of a top tier national law firm, leading the Finance Division in Perth and held various senior leadership positions with National Australia Bank Limited.
Sandra has previously held positions on the Art Gallery of Western Australia Foundation Council, Italian Chamber of Commerce & Industry Committee and the Law Society Commercial Law Committee. She holds a Bachelor of Laws from the University of Western Australia, and post graduate qualifications from both the Securities Institute of Australia and the Australian Institute of Management.
Gail Reynolds-Adamson 
Director
Appointed 20 November 2018
Current term expires 9 August 2025
Gail has held various roles in Aboriginal relations and is experienced in advocating for regional and Aboriginal communities.
She has served on several boards and is currently Chairperson of the Esperance Tjaltjaraak Native Title Aboriginal Corporation and the South East Aboriginal Health Service.
She is also a director of the Indigenous Land and Sea Corporation (ILSC), a member of South West Marine Parks Australia Committee (SWMPAC), and a member of the Aboriginal Advisory Council generally known as the Western Australian Aboriginal Advisory Council (WAAAC).
Rohan Williams
Director
Appointed 8 March 2023
Current term expires 7 March 2026
Rohan has 20 plus years of experience leading mining and resource companies, after starting his career as a geologist. Previous roles include CEO and Managing Director of Avoca Resources Ltd, Chief Strategic Officer and Executive Director of Alacer Gold Corporation, and Executive Chairman and CEO of Dacian Gold Ltd. He served on the Board of the Telethon Kids Institute for nine years.
Rohan is currently Director of Neap Consulting, assisting resources and not-for profit organisations with all facets of company management including administrative, corporate and operational leadership as well as strategic activities and objectives.
Rohan holds a Bachelor of Science (Honours) with First Class Honours from La Trobe University.
Horizon Power acknowledges the Traditional Custodians throughout Western Australia and their continuing connection to the land, waters and community. We pay our respects to all members of the Aboriginal communities and their cultures; and to Elders past, present and emerging.
Aboriginal and Torres Strait Islander people are advised that this website may contain images, names or voices of deceased people.