The power of reconciliation
Nearly 15 per cent of the population of regional and remote Western Australia are Aboriginal and Torres Strait Islander people. We value the importance of First Nations culture, history and participation. We are privileged to work with, live alongside and provide services to the people who first understood the energy of this land.
We recognise we have a unique opportunity to support all Australians by contributing more to reconciliation, self-determination and economic development. We encourage everyone at Horizon Power to get behind our comprehensive and deeply engaged reconciliation process.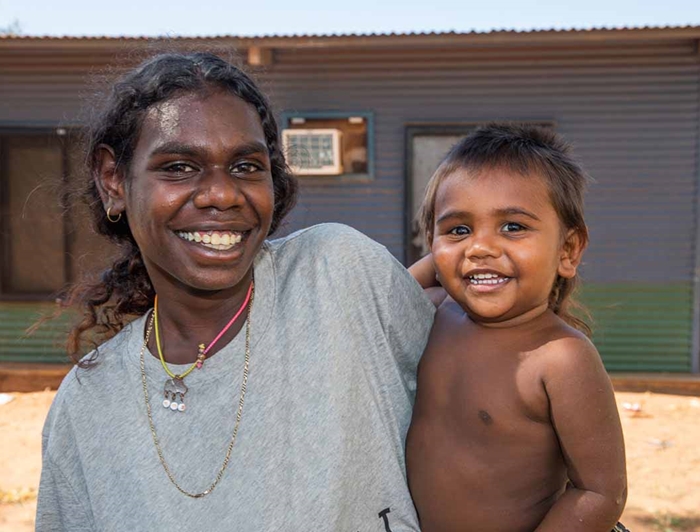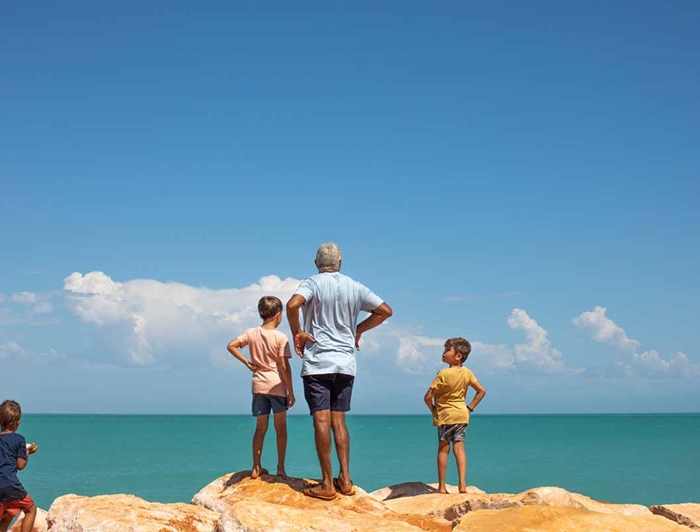 The journey so far
Our Innovate Reconciliation Action Plan (RAP) was launched in March 2020 and is designed to be delivered across two years. It includes nine key targets across three reconciliation pillars: relationships, respect and opportunities.
The Innovate Reconciliation Action Plan demonstrates our commitment to Aboriginal and Torres Strait Islander customers, suppliers, employees and communities. Learn more about our our reconciliation targets and community partnerships.
Download the RAP
RAP artwork by Desert Gem Director Vattessa Colbung
This artwork represents our close association with Aboriginal communities and illustrates the beauty of country and healing. The large central circle depicts Horizon Power as the source of energy for towns and communities in regional and remote Western Australia. Our colours inspire this design, linking it to Aboriginal communities, residents and business within Western Australia.
Vattessa Colbung is a contemporary Aboriginal artist and writer who values community based activities within the Goldfields region. She was born in Kalgoorlie and acknowledges her Aboriginal heritage as a member of the Wagyl Kaip, South West Boojarah, Yilka and Wangkatja nations.
Desert Gem's website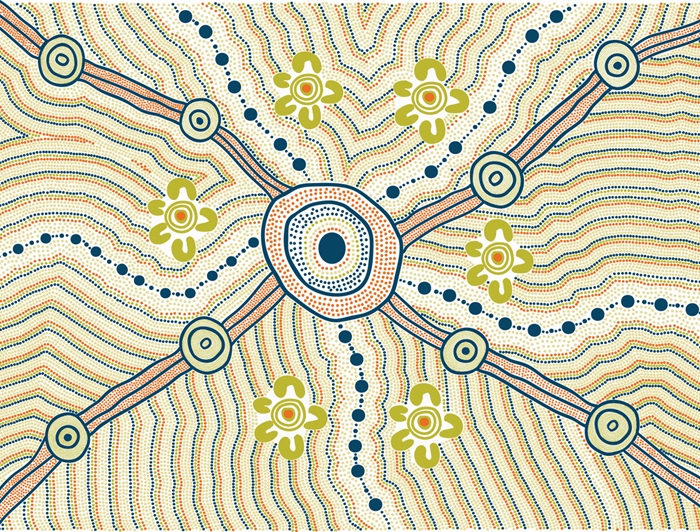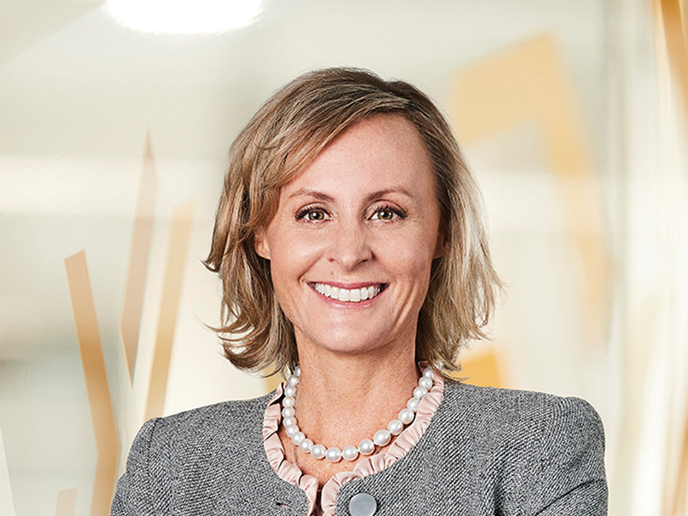 As champion of our RAP, I advocate for our reconciliation themes of relationships, respect and opportunities
This aligns to one of our business's Guiding Principles – to improve the lives of Aboriginal people through proactive and sustainable business decisions. At Horizon Power, we value our RAP as a way to help us capture our commitment and hold us accountable for the way we support our Aboriginal workforce in our communities and by striving to find meaningful opportunities for our Aboriginal business partners.
Horizon Power acknowledges the Traditional Custodians throughout Western Australia and their continuing connection to the land, waters and community. We pay our respects to all members of the Aboriginal communities and their cultures; and to Elders past, present and emerging.
Aboriginal and Torres Strait Islander people are advised that this website may contain images, names or voices of deceased people.