Our performance
Horizon Power connects over 48,000 households and businesses to 38 different networks across the largest (and most amazing) area of any Australian energy provider. We're exploring new and innovative ways to transform the energy sector today - to support future-ready, greener communities tomorrow.
2021/22 results
Horizon Power's strategic purpose is to 'deliver energy solutions for regional growth and vibrant communities'. We work and live in the regions and communities we serve - and we work hard to make sure our customers receive safe and reliable power at the lowest possible cost.
We continue to play a leading role in the energy transition in Western Australia and remain at the forefront of adopting renewable energy technologies in power systems across our state.
Today, the accelerating pace of change on climate action has also accelerated our own transition. We have refreshed our corporate strategy to keep pace with the increased demand for cleaner energy solutions and brought forward our focus from net zero by implementing an ambitious interim emission reduction target, which includes:
energy affordability – enabling all customers to reduce their energy bills
customer choice – zero refusals, enabling all customers to connect to rooftop solar by 2025
decarbonisation – 80% reduction in carbon emissions by 2030.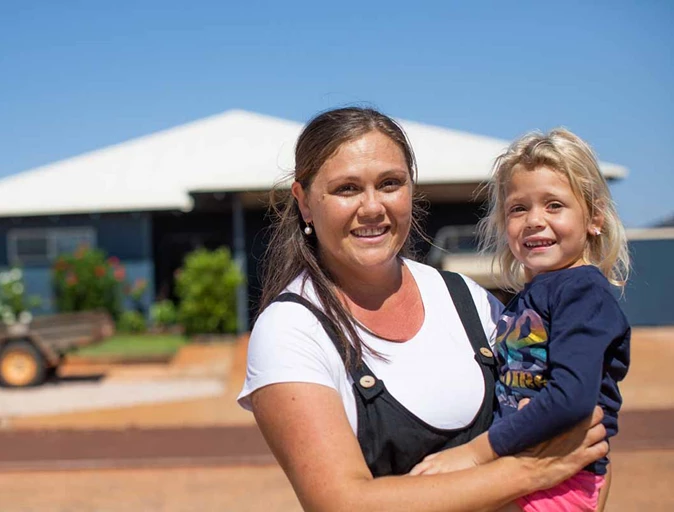 Our customers
We're working on products and solutions that will help our customers to reduce their energy bills over time.
In partnership with Energy Policy WA, we launched the Household Energy Efficiency Scheme (HEES) - a WA Government initiative aimed at reducing power costs by improving energy efficiency for our most vulnerable customers. Together with our regional non-government organisation partners, we're currently trialling home visits to conduct energy efficiency assessments and energy coaching discussions.
Our prepaid power product also provides an option for customers seeking to take control of their power costs by managing and budgeting for energy use on a pay-as-you-go basis.
Our community
We provided $1.1 million in funding to 86 organisations this financial year, many of them first-time Community Partnership Program participants. We support a broad range of community-based organisations, providing funds to help deliver financial counselling, women's wellbeing, youth sporting programs, rehabilitation and youth trauma support, and Aboriginal language resource development.
Our Bright Horizons learning program is helping regional students foster an interest in and understanding of renewable energy through science, technology, engineering and mathematics (STEM) content developed in collaboration with the Science Teachers Association of WA.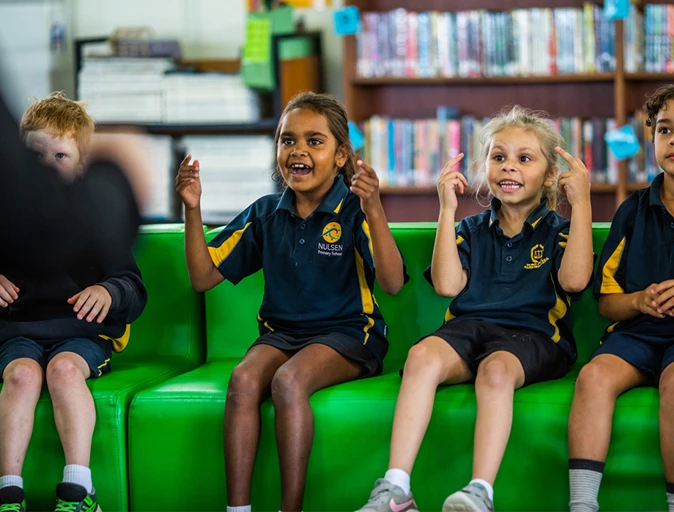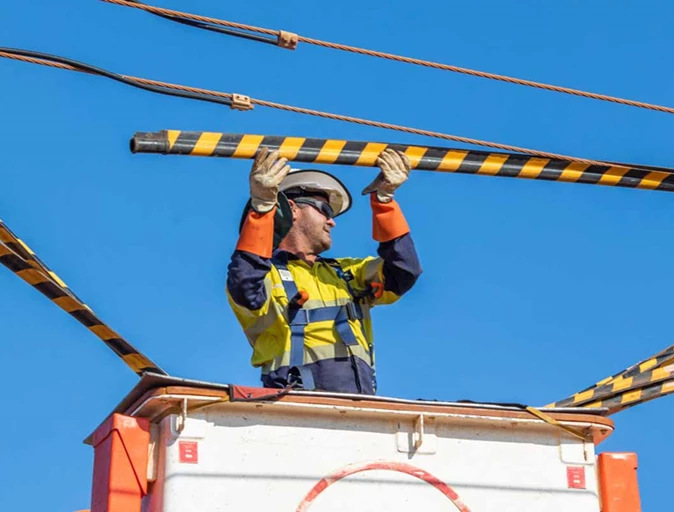 Our people
We refined our Safety, Health and Wellbeing (SH&W) Strategy this year, building on our strong safety culture and incorporating a new focus on wellbeing.
Despite an increase in capital expenditure and the challenges of delivering projects in remote geographical areas during a pandemic, our team achieved a stellar safety performance - notching up a 3rd consecutive year of no lost time injuries or illnesses.
We are very proud of this safety performance and remain vigilant and committed to the highest standards and processes to ensure the wellbeing of all our people and our customers.
Our environment
Increasing access to renewables across WA means we can bring positive change to the environment in our communities and towns.
This year, we enabled installation of 11,373 kW of customer solar- a 31% increase over the previous year, as we work to realise our strategic goal of 'zero refusals when connecting to rooftop solar by 2025'.

In Denham, we constructed the first microgrid in Australia using green hydrogen as a base load power source, potentially delivering a 100% renewable energy supply in a sustainable way while reducing annual diesel consumption and emissions for the community.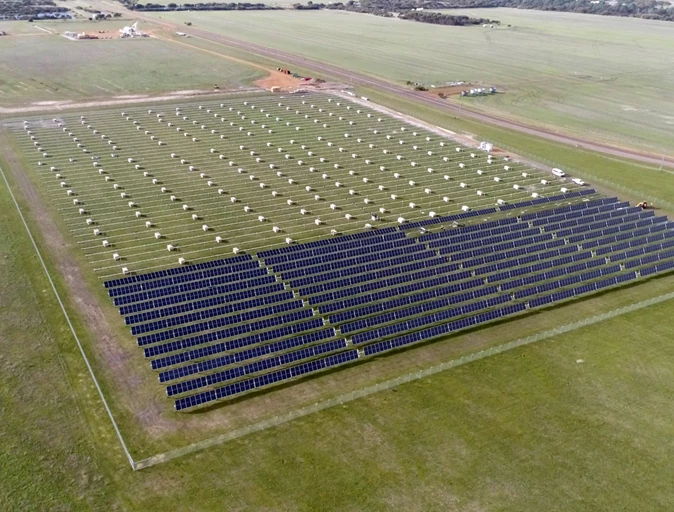 2021/22 results
Being an Energy Charter signatory underpins our commitment to place the customer at the centre of all that we do and to progress the culture and solutions required to deliver a more affordable, reliable and sustainable energy system to promote a thriving regional WA. Our role as an Energy Charter signatory aligns with our guiding principles of Community Involvement; Aboriginal and Torres Strait Islander Commitment; Cleaner, Greener; and Regions First.
In our third year as an Energy Charter signatory, we continued to build on our customer-centric foundations with guidance and collaboration from customers and through energy sector collaboration. We recognise that this has been a tough year all round with global and national impacts affecting everyone and contributing to rising cost of living pressures as well as the impacts of climate change now being felt more frequently and more intensely. Due to our geographic isolation, our regional WA customers have been protected from the sudden and steep energy price increases experienced in Australia's north eastern energy market.
We are committed to do what is in our power to ensure our customers' energy transition towards a decarbonised future is as stable, least cost and as fair as possible. Our future ambitions and commitments for our customers are shared in our Energy Charter Disclosure Report 2022.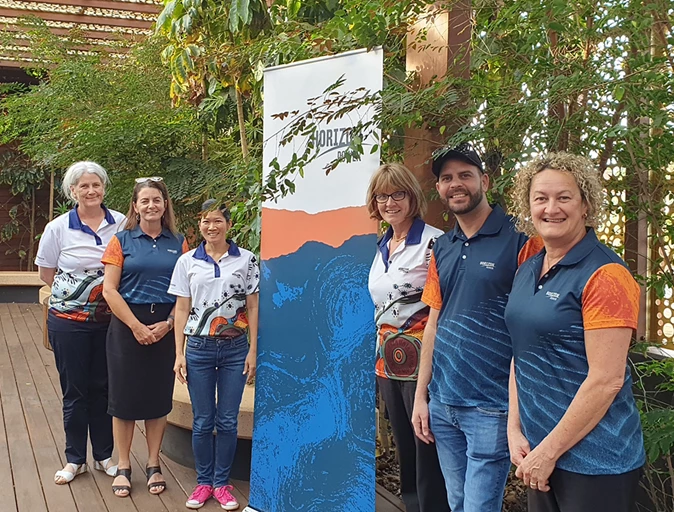 Principle 1
We will put customer at the centre of our business and the energy system.
This year we expanded deployment of Integrated Resource Planning (IRP) across 10 regional towns. Community Engagement, customer workshops and key stakeholder consultation was held at each location.
Valuable customer insights are incorporated into the design and decision-making process as we develop the future generation systems, with an ambition to increase the level of customer solutions
Principle 2
We will improve energy affordability for all customers
We have worked closely with customers to build a solid understanding of their challenges and how we can design solutions to solve these problems.
This year we resolved the complex challenge of hosting capacity constraints on our microgrids. This enabled the release of an additional 7MW of additional hosting capacity, benefiting 1,060 customers.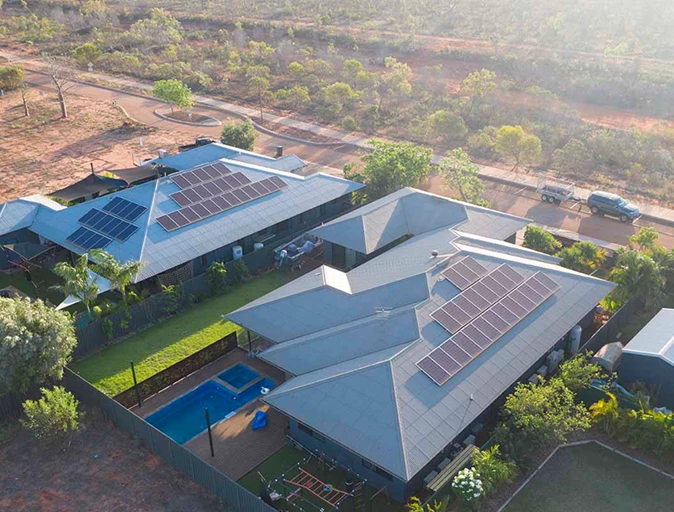 Principle 3
Provide energy safely, sustainably and reliably
We have set ourselves the ambitious goal to reduce our emissions by 80% by 2030, committing to strategic initiatives that resolve the complex technical challenges that come with such targets. However, ensuring we provide safe and reliable energy to meet the day-to-day power needs of our customers today is fundamental.
Our immediate focus is to improve energy reliability as we incorporate increasing levels of renewable energy. Working together with customers, we are preparing for the energy transition and delivering sustainable solutions for a decarbonised future.
Principle 4
Improve the customer experience
We launched our new public website in February 2022 and have plans to make it easier for customers to register for online services through a streamlined Horizon Power app.
This included meeting a stretch goal of implementing an automated, renewable energy system application form which has provided an enhanced experience for customers and solar installers.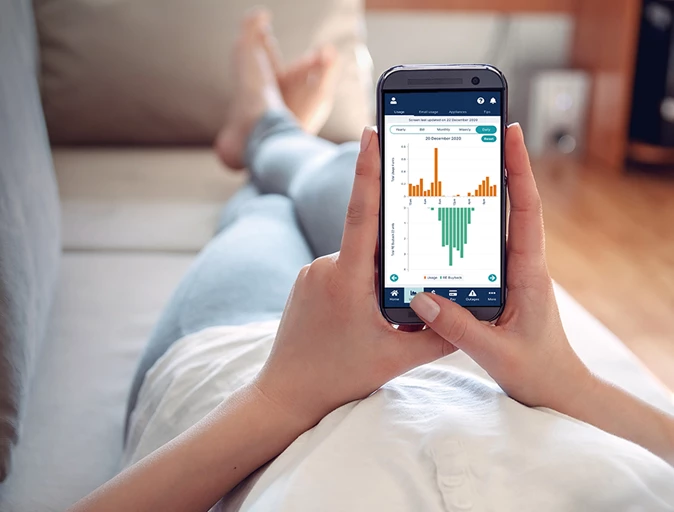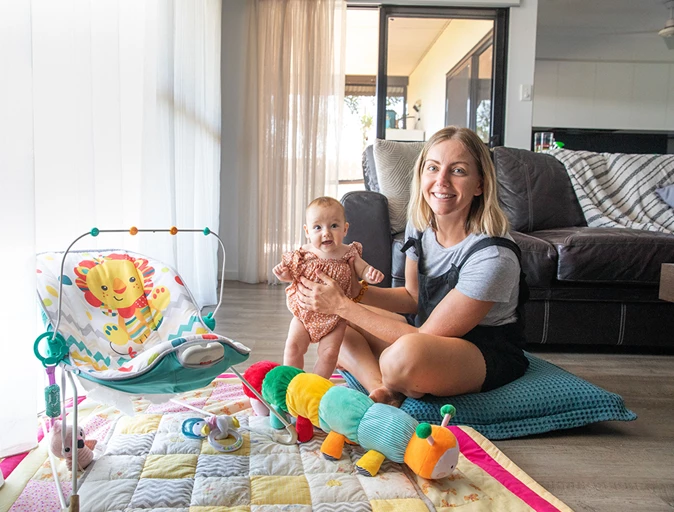 Principle 5
Support customers facing vulnerable circumstances
We saw a 19% reduction in hardship customers with successful case management by our Hardship Customer Assistance Program. We will continue to proactively support customers experiencing vulnerability through the application of concessions and rebates.
We are making a difference by supporting local communities through our Community Partnerships and we will continue to invest in community groups that help promote social and economic vibrancy in regional WA.
2022/23 results
Measuring our social impact ensures that we hold ourselves accountable to our communities:
measuring the delivery of our ambition; and
continually improving how we operate to create sustainable outcomes.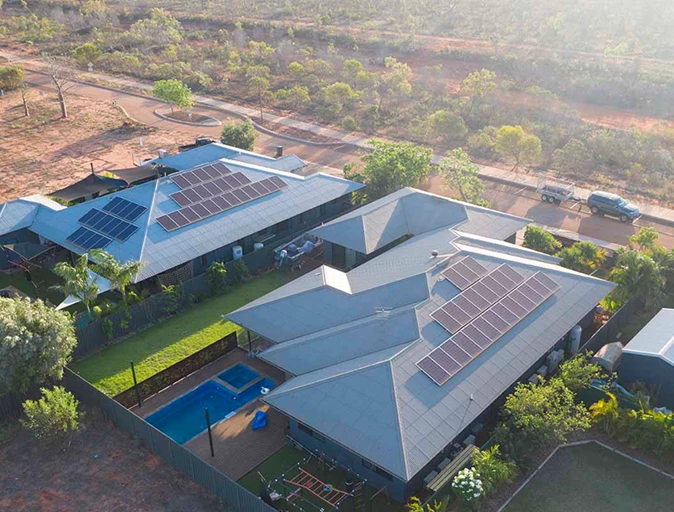 In 2022/23 we delivered...
Since FY20 Horizon Power has created 26 roles in regional WA. Including eleven employees who identify as Aboriginal and Torres Strait Islander.
Total Greenhouse Gas (GHG) Intensity decreased 9.3%.
Purchased 23.02 GWh of renewable energy from our customers. An increase of 18%
The % contracts >$50k awarded to Aboriginal and Torres Strait Islander businesses increased by 5.3%.
This year we're focusing on...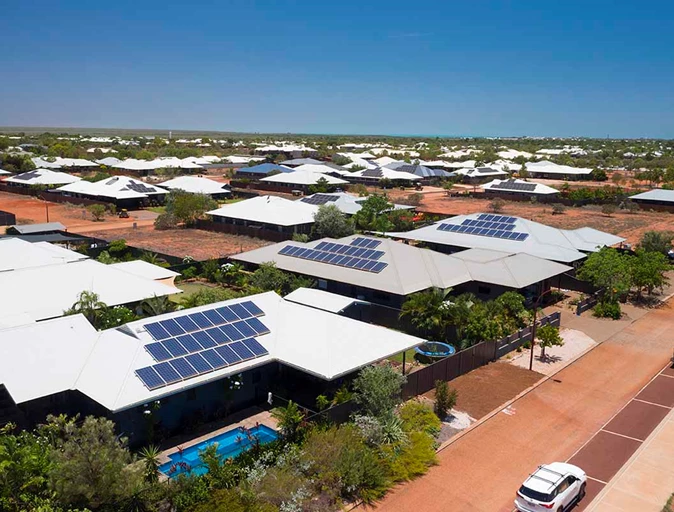 Annual corporate performance results
View our current and historical business, regulatory and social impact results.
Horizon Power acknowledges the Traditional Custodians throughout Western Australia and their continuing connection to the land, waters and community. We pay our respects to all members of the Aboriginal communities and their cultures; and to Elders past, present and emerging.
Aboriginal and Torres Strait Islander people are advised that this website may contain images, names or voices of deceased people.