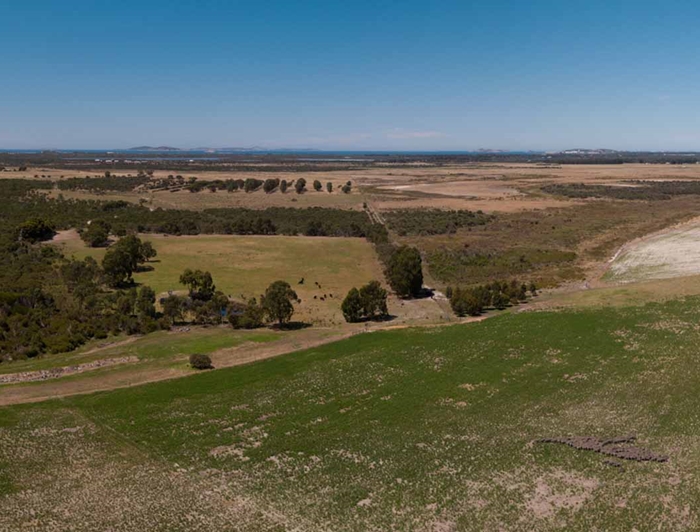 Driving lower emissions
We're delivering a cleaner, renewable, more efficient power supply, aiming for a 50% reduction in carbon emissions.
That's the equivalent to removing approximately 6,458 cars off the road each year - or almost the equivalent of the total number of registered motor vehicles in Esperance.
Using the latest energy tech
Wind turbines continue to be an important part of Esperance's energy mix with the construction of two new state-of-the-art 185m wind turbines with a combined capacity of 9 megawatts. The latest design and technology innovations mean the new turbines will have more power and higher capacity, producing 60% more wind power than the combined output of the current wind farms.
The construction of a new 4 megawatt solar farm comprising of more than 8,900 solar panels will make it the largest solar farm in our renewable energy portfolio to date.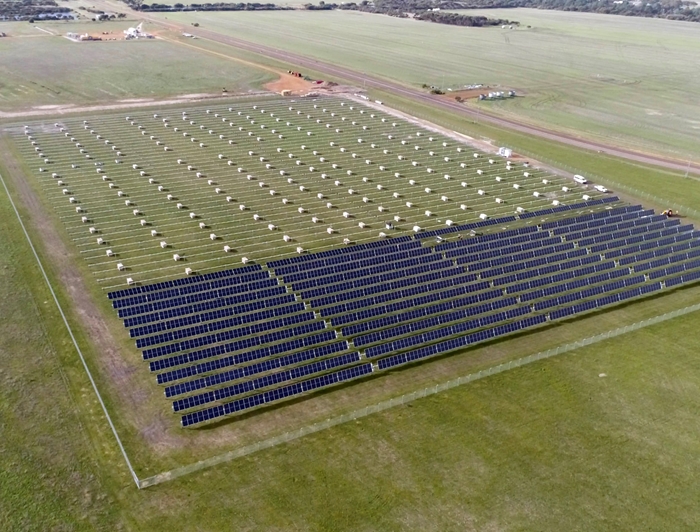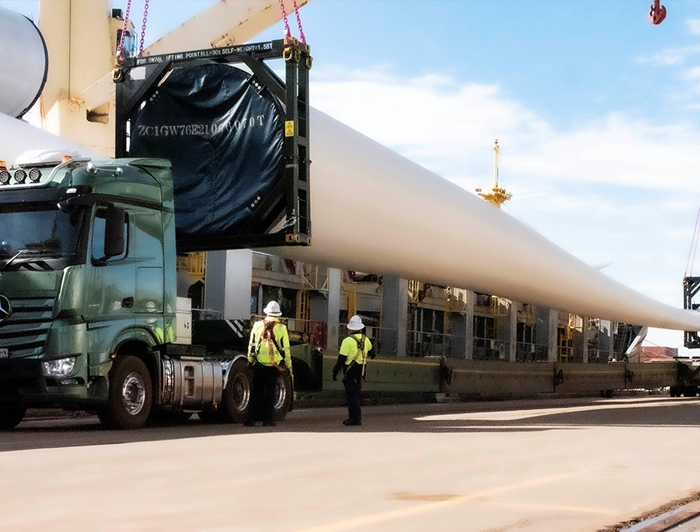 Local jobs & growth
Both Horizon Power and the main contractor for the Esperance Power Project, Contract Power, are committed to sourcing regional sub-contractors and suppliers wherever possible for this project.
A total of $1.1 million's worth of sub-contracted work has been committed to date by Contract Power to regional sub-contractors for work at the power station site, which will benefit approximately 12 regional businesses.
New wind turbines installed
August 2021
Contract Power Australia, our new independent power provider, has been testing the capabilities of our brand-new wind turbines. They were turned for the very first time on Thursday, 7 October 2021.
The turbine blades are located at our renewables hub on Shark Lake Road and reach a staggering 185m from the ground.
Learn about the wind turbines
Community engagement
September 2020
Horizon Power, EVOL LNG, Contract Power Australia and Southern Ports Authority met with Esperance community members to discuss the key benefits of the project, introduce the project team and share upcoming supplier and job opportunities.
See how it went
Project agreements awarded
January 2020
Esperance company MLP Civil has been awarded the sub-contract to undertake bulk earthworks at the site for the new gas power station on Harbour Road, while Kalgoorlie-based company Flanco will be completing the concreting work.
Contract Power is also working with the Goldfields Esperance Development Commission and the Esperance Chamber of Commerce and Industry to ensure that opportunities for sub-contractors and suppliers are communicated to appropriately skilled and qualified regional service providers and suppliers, as well as the broader business community.
| | |
| --- | --- |
| Project milestone | Target date |
| Commissioning of the renewables hub begins | March 2022 |
| New power station commences operation | January 2022 |
| Commissioning of the power station begins | September 2021 |
| New wind turbines installed | August 2021 |
| Commence construction of renewables hub | June 2021 |
| Commence construction of power station | September 2020 |
| Engineering design of new power station | June 2020 |
| Community engagement session at the Esperance Civic Centre | September 2020 |
| Power Purchase Agreement and related project agreements awarded | January 2020 |
Horizon Power acknowledges the Traditional Custodians throughout Western Australia and their continuing connection to the land, waters and community. We pay our respects to all members of the Aboriginal communities and their cultures; and to Elders past, present and emerging.
Aboriginal and Torres Strait Islander people are advised that this website may contain images, names or voices of deceased people.