We will never ask you for a deposit to 'secure your place' on a solar application list. Please confirm your installer is CEC accredited and there's solar capacity in your town, before paying a deposit or the total costs upfront. If you're ever in doubt, please call us on 1800 267 926.
Why are there solar constraints?
The microgrid that powers your town needs to be carefully managed to ensure an increase in rooftop solar doesn't impact the stability of the network.
That's why we've set a limit on how much solar is connected to the electricity network in each town - this is called hosting capacity. Hosting capacity is currently constrained in a few regional towns, which means some businesses have been unable to install and enjoy the benefits of solar energy.
The good news is - we're working on it. We're transforming the grids across regional WA into renewable ready energy systems, so no one misses out on the opportunity to install solar.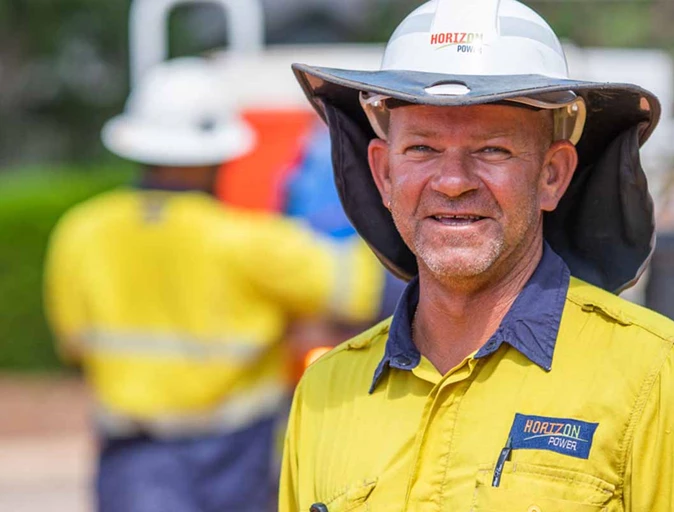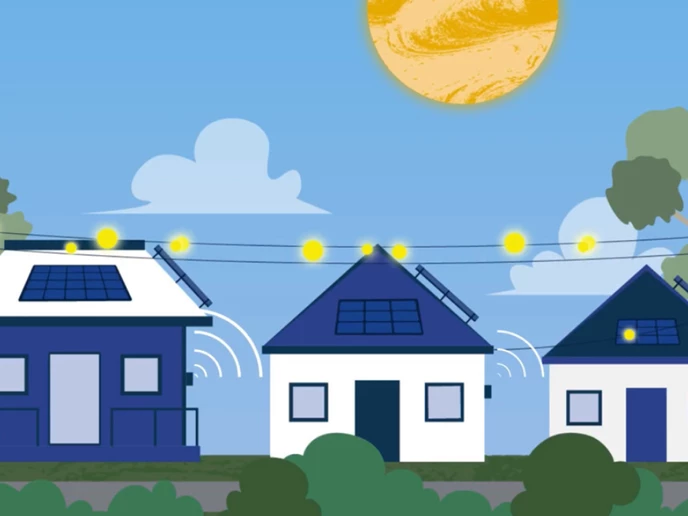 Energy managed solar coming soon...
We're introducing a new way of connecting rooftop solar to a Horizon Power network. This means no more solar capacity constraints stopping you from enjoying the bill saving benefits of solar. We call this Smart Connect Solar.
This new technology means we'll sometimes need to turn down the amount of energy solar systems generate in each town to maintain a stable power supply. More rooftop solar will be able to connect without impacting network stability.
Watch the video to learn more...
Buyback for business
If you don't use all of the energy you generate, you could be eligible to sell your excess power back to us. The rate differs for each town and is determined by our cost of electricity generation and distribution.
Buyback rates are reviewed annually and subject to change. Not all customers will be eligible for the buyback, so it's important to check if you are eligible before you apply.
Check buyback rates
Choose a reputable solar installer
The Clean Energy Council (CEC) solar retailer program is designed to lift the minimum requirements and bring about a better standard of service within the solar industry. That's why it's important to choose a CEC accredited installer. Visit their website to locate an accredited installer in your area.
While we're not allowed to recommend specific systems or installers, we can help point you in the right direction so you can make an informed decision.
Locate an installer
Horizon Power acknowledges the Traditional Custodians throughout Western Australia and their continuing connection to the land, waters and community. We pay our respects to all members of the Aboriginal communities and their cultures; and to Elders past, present and emerging.
Aboriginal and Torres Strait Islander people are advised that this website may contain images, names or voices of deceased people.