Who we serve
Our customers live and work across 2.3 million square kilometres, which makes us responsible for delivering energy solutions across the largest geographical catchment of any Australian power provider.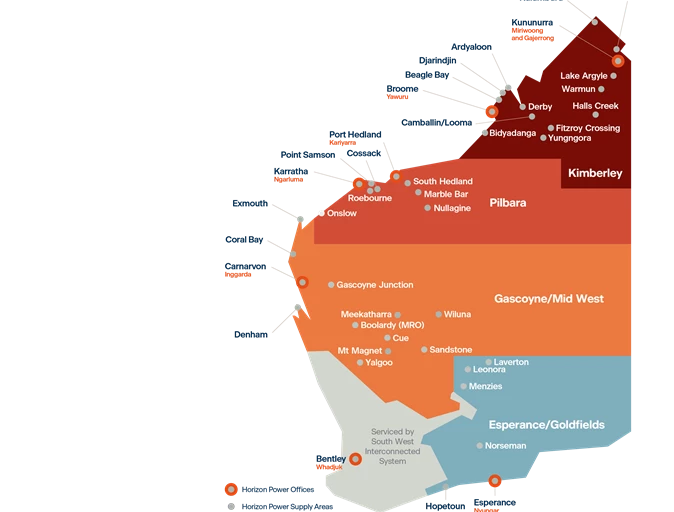 Our service area...
Includes a range of different energy systems - designed to meet the unique needs of some of the most isolated and remote communities in the world.
The North West Interconnected System (NWIS) in the Pilbara
The connected network covering three interconnected systems in Kununurra, Wyndham and Lake Argyle
34 microgrids across regional WA, all outside of the South West Interconnected System (SWIS)
These systems are supported by six regional depot locations with local operations, stakeholder engagement and customer and community service teams.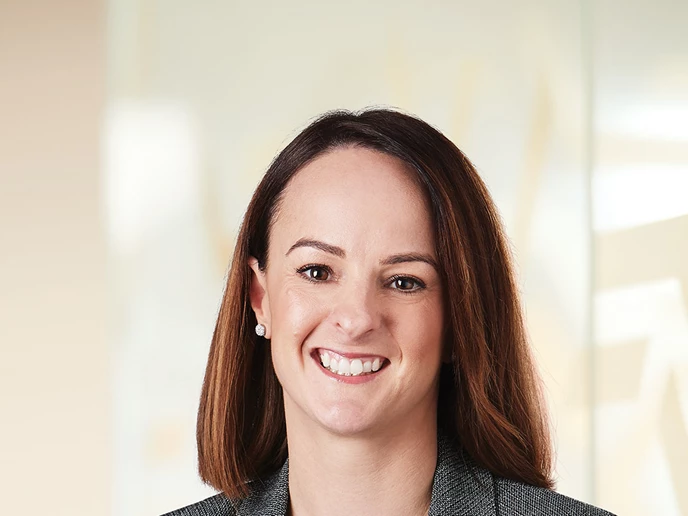 We truly believe that partnering with our customers is absolutely key.
We encourage everyone to think of the customer first and foremost, whenever they're undertaking any of their work activities and think about standing in their shoes and thinking about what their needs are.
Moving into the future
We're tackling the opportunities and challenges associated with the move away from fossil fuels.

We're reducing our reliance on diesel generators and integrating more sustainable and environmentally friendly energy sources such as the use of solar, wind, batteries, and hydrogen.
Brighter energy future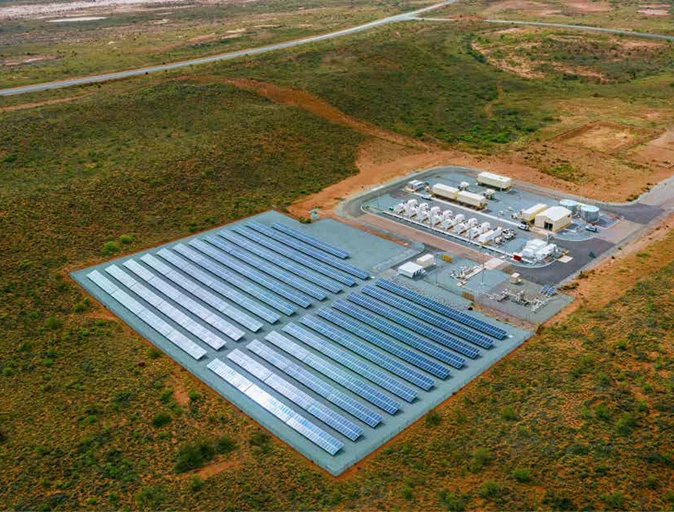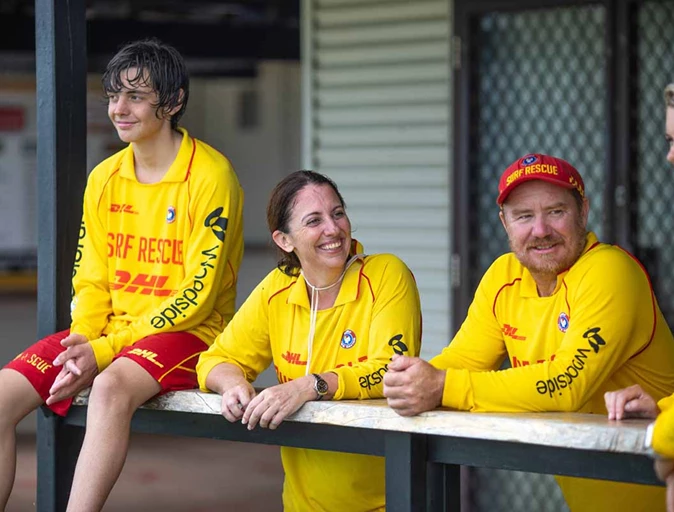 We understand that our communities can be positively impacted by power supply projects.
Building strong, respectful partnerships with our customers, communities, staff and suppliers is key to achieving our goals for reconciliation, serving our customers effectively, and reflecting the community in which we live, work and do business.
Local community partnerships
Horizon Power acknowledges the Traditional Custodians throughout Western Australia and their continuing connection to the land, waters and community. We pay our respects to all members of the Aboriginal communities and their cultures; and to Elders past, present and emerging.
Aboriginal and Torres Strait Islander people are advised that this website may contain images, names or voices of deceased people.