Don't let all that energy from the sun go to waste
Adding a battery to your solar system allows you to store the excess solar energy you generated during the day and access it later, when your business needs it. It also ensures you have your own power supply during an outage. Here's how it works:
You've got power
When your business isn't using all of the energy your solar panels generate, your inverter tells your battery.
Charge your battery
The battery starts charging and stores the excess solar energy.
Give back
Once the battery is fully charged, excess solar energy is fed to the network.
Save after dark
The moment your system stops producing solar energy, the inverter starts discharging your battery so your business uses the energy stored during the day, reducing your energy bills.
How to compare battery storage systems
When deciding on a battery, the cheapest system isn't always the most affordable option.
Comparing a battery's cost against its total energy throughput (how much energy it will deliver over its lifetime) will help you determine which system delivers the best value.
To calculate energy throughput, multiply charging cycles by battery size. E.g. 3,500 charging cycles × 10kWh battery = 35,000 kWh total throughput
Some battery retailers offer a warranty guaranteeing either an energy throughput or a lifetime in years, usually based on whichever limit is reached first.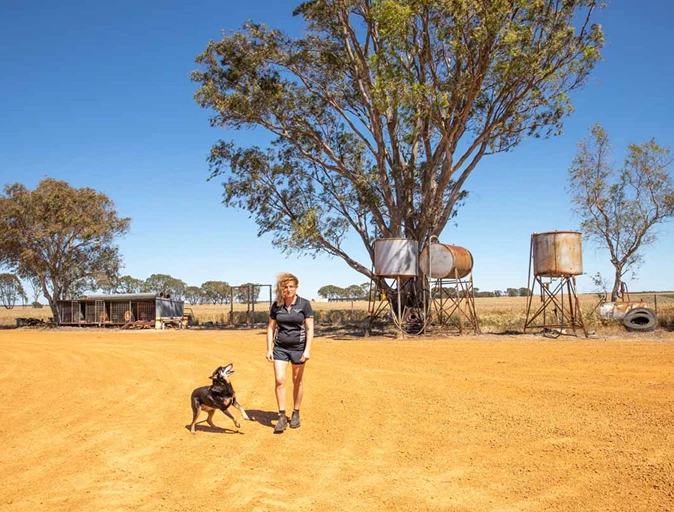 Accredited installers
It's important that your solar installer has obtained a Clean Energy Council (CEC) accreditation, which recognises that they have undertaken the necessary training to install solar and energy storage systems.
Before you make a decision, we also recommend seeking multiple quotes for comparison and reading product reviews online.
Locate an installer
Safety first
Ask your installer if your system's battery is on the Clean Energy Council's (CEC) list of currently approved batteries.
Under the CEC's Battery Assurance Program, the products included on the list have been independently tested to ensure that they meet the necessary electrical safety and quality standards.
Visit the CEC website
Horizon Power acknowledges the Traditional Custodians throughout Western Australia and their continuing connection to the land, waters and community. We pay our respects to all members of the Aboriginal communities and their cultures; and to Elders past, present and emerging.
Aboriginal and Torres Strait Islander people are advised that this website may contain images, names or voices of deceased people.