Electric Vehicles - The basics of what you need to know
You'll hear us refer to electric cars, and more broadly electric vehicles, as EV's. As the name suggests, these vehicles are powered by electricity rather than the petroleum-based fuels you may be used to seeing at the bowser.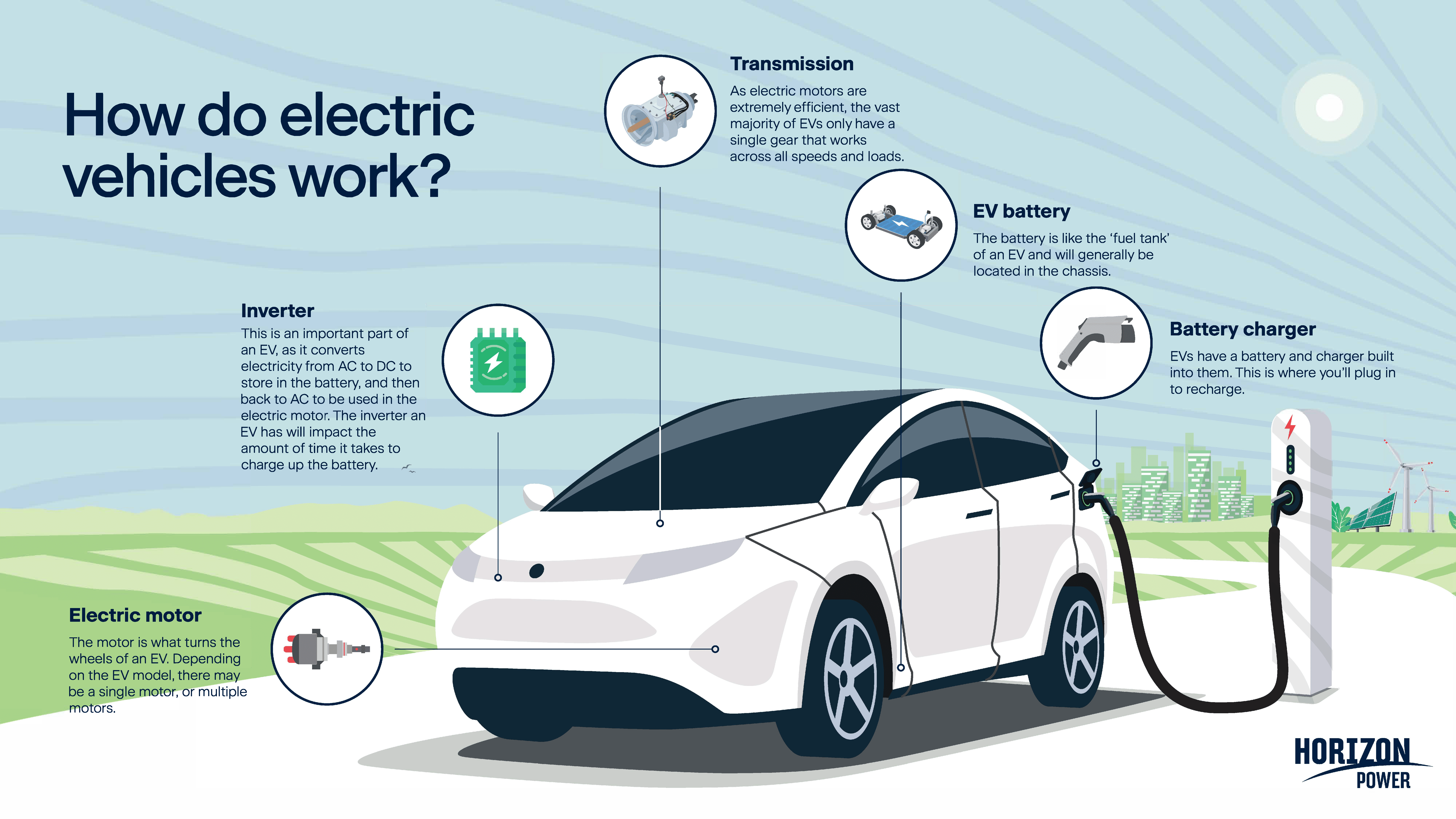 Which EV is right for me?
Not every Electric Vehicle (EV) is created equal. There are several types of EV's available which all work a little differently from each other.
Hybrid Electric Vehicle
(HEV)

Plug in Hybrid
(PHEV)

Battery Electric Vehicles
(BEV)

For those who still want their petrol reserve.
For those who want the best of both worlds.
For the 'all or nothing' EV lover who wants to go 100% electric.

The most common type of electric car available so far - using both an electric motor and combustion engine to drive the car.

Some hybrids use the engine to charge up a battery pack to power an electric motor. Other types use the electric motor to accelerate and then switches to the engine once crusing speed is reached.

Similar to a HEV but with one important difference... it can be plugged in to an external power source to charge the battery.

In addition, a plug in hybrid has a longer range in electric mode, better fuel efficiency and less overall carbon emissions compared to a HEV.

What most people think of when it comes to 'Electric Vehicles'. Powered 100% by electricity, using a battery pack to store the power that powers an electric motor.

It's the capacity of the battery pack capacity determining the distance the car can go.

Key parts
Internal combusion engine
Electric motor
Battery

Key parts
Internal combusion engine
Electric motor
Battery

Key parts
Electric motor
Battery

Energy source
Petrol/diesel



Energy source
Petrol/diesel + electricity

Energy source
Electricity

Tailpipe carbon emissions
Yes

Tailpipe carbon emissions
Yes but less than hybrid models

Tailpipe carbon emissions
No

Think...
Toyota Yaris Cross, Kia Niro Hybrid

Think...
Mitsubishi Eclipse Cross, BMW i8


Think...
Tesla 3 (Of course), Polestar
Horizon Power acknowledges the Traditional Custodians throughout Western Australia and their continuing connection to the land, waters and community. We pay our respects to all members of the Aboriginal communities and their cultures; and to Elders past, present and emerging.
Aboriginal and Torres Strait Islander people are advised that this website may contain images, names or voices of deceased people.