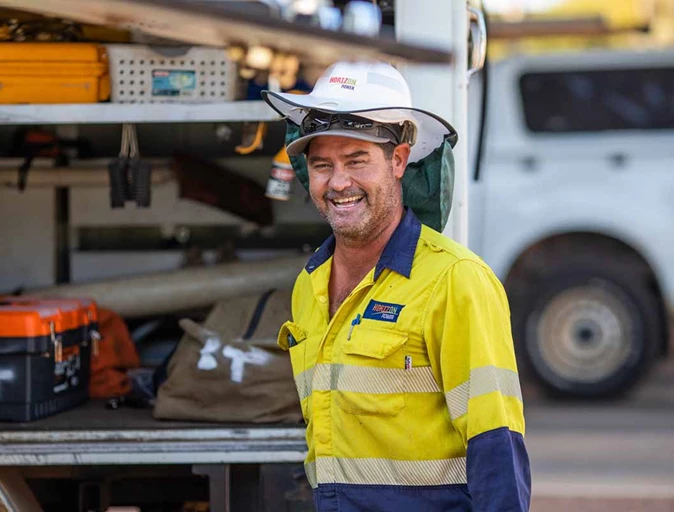 Contractors and installers
Working near electrical infrastructure can be extremely dangerous and can cause serious injury or death.
We take safety seriously - and we share this commitment with our contractors, installers and anybody who needs to work near our network. If this includes you, we want to make sure you, your workmates and the community remain safe and the power remains on.
Learn more
Horizon Power acknowledges the Traditional Custodians throughout Western Australia and their continuing connection to the land, waters and community. We pay our respects to all members of the Aboriginal communities and their cultures; and to Elders past, present and emerging.
Aboriginal and Torres Strait Islander people are advised that this website may contain images, names or voices of deceased people.