What to do before, during & after a power outage
We understand power outages are disruptive and they can happen without notice.
Unless it's an emergency, we'll let you know at least three days before a planned power interruption is scheduled in your area.
If the outage is unexpected, our local response teams work 24 hours a day, seven days a week to respond to faults as they occur. While we work hard to restore power as quickly as possible, there are some simple things you can do before, during and after an outage to make it a little easier to manage.
You may be eligible for compensation
If your power supply is interrupted and the interruption is caused by us, you could be eligible to make a claim for compensation - in recognition of the inconvenience caused.
There are a few different claim types dependent on the outage type, duration and if you experience any loss or damage to your property.
Check if you're eligible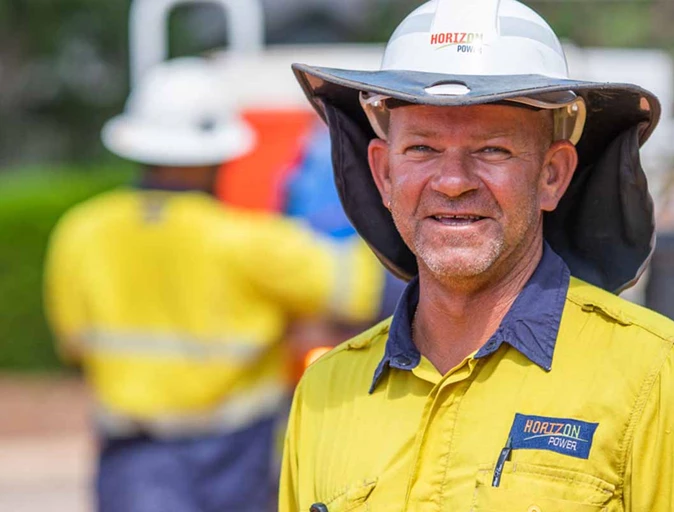 Horizon Power acknowledges the Traditional Custodians throughout Western Australia and their continuing connection to the land, waters and community. We pay our respects to all members of the Aboriginal communities and their cultures; and to Elders past, present and emerging.
Aboriginal and Torres Strait Islander people are advised that this website may contain images, names or voices of deceased people.