We're making changes to our bills
November 02 2022
These changes are to align with Horizon Power's updated brand and includes our letterheads, envelopes, and bills. These updates have been made to make the key areas of the bill easier to read.
See what's changed
Your chosen payment method, bill delivery method, rates and charges will remain the same. It's just the look of the bill that has changed.
We are letting you know about the change to reassure you the new bill is from Horizon Power. The new designs will commence in January 2023 and make take up to two months for your new look bill to arrive.
Check out the updated design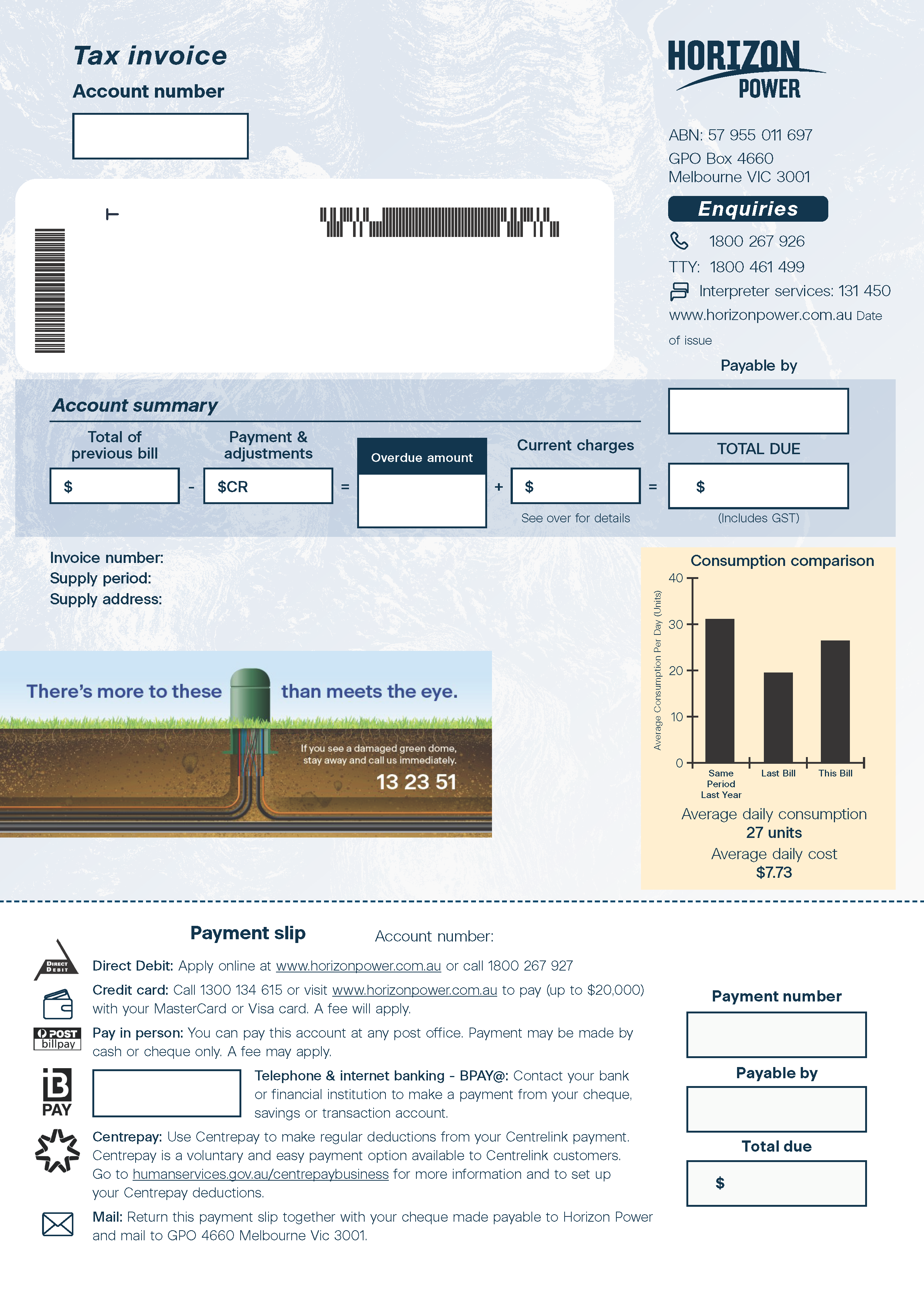 Know where to find key information about your energy costs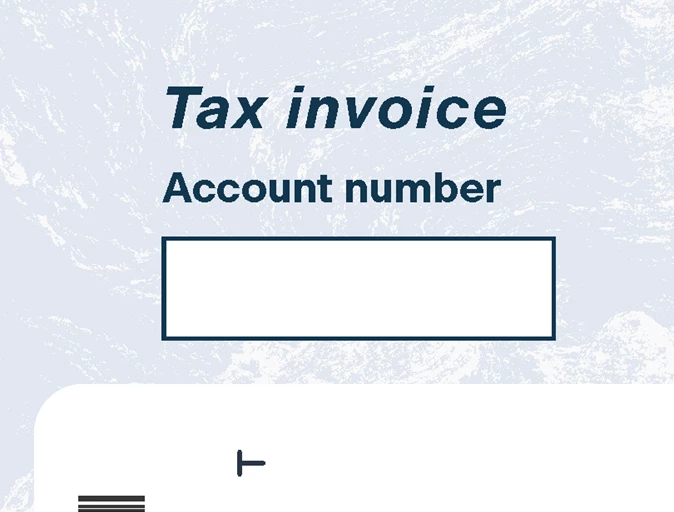 Your account details
The first few numbers you'll see in the top left of your bill is your account number. You'll need your account number handy if you ever need to contact us or register online for My Account or our mobile app.
Your account information, including the name on your account and postal address, is located under your account number.
Manage your account
Your account summary

Your account summary lists:
Total of the previous bill:

 the amount of your last bill

Payments & adjustments:

 the amount you have paid since your last bill was issued

Balance:

 the outstanding amount on your account (if any)

Current charges:

 new charges for this billing period

Total due:

 the total amount owing

Payable by:

 your payment due date.
On the back of your bill you can view:
Your 

invoice number

 is different to your account number and is different with each bill.  

Your 

supply period

 is approximately 60 days, so you'll receive a bill from us about every two months.

Your 

supply address

 is the address for which we have supplied electricity and for which this bill relates to. In many cases, this will be the same as the address above but if you have multiple accounts, this will show which property this bill relates to.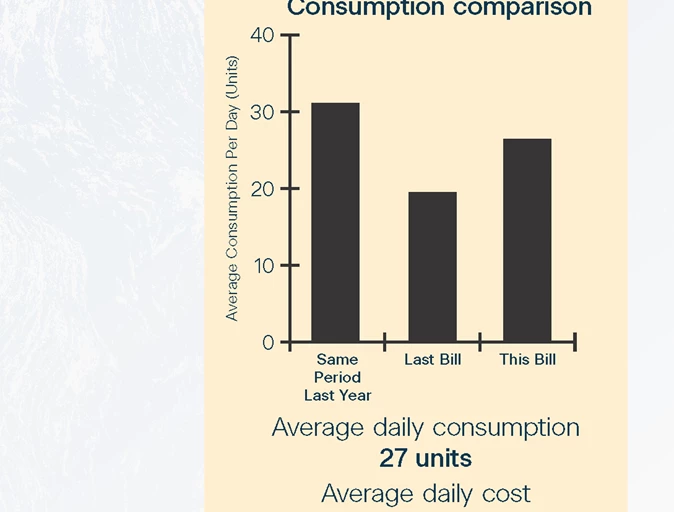 How much energy did you use?
This graph shows your household's average daily energy use so you can see how it compares to your last bill and the same period last year if you were at the same address.
It includes the average number of kilowatt hours (kWh) you have used each day and your average electricity costs each day. This is based on your average daily use, your tariff and the number of days in this billing period.
You can view your energy use in more detail with our Horizon Power mobile app. Our app provides your daily and hourly energy use, your current spend and an estimate of what your next bill is likely to be, based on your average daily usage.
Keep track of your energy
See how much energy you're using, your current and predicted spend, pay bills and view outages with the Horizon Power app.
Download our app
Horizon Power acknowledges the Traditional Custodians throughout Western Australia and their continuing connection to the land, waters and community. We pay our respects to all members of the Aboriginal communities and their cultures; and to Elders past, present and emerging.
Aboriginal and Torres Strait Islander people are advised that this website may contain images, names or voices of deceased people.