Esperance Community Successfully Transitions from Reticulated Gas: A Milestone in the Journey to cleaner energy
Esperance Community Successfully Transitions from Reticulated Gas: A Milestone in the Journey to cleaner energy
May 25 2023
On 31 March 2023, the private gas network owner and operator for Esperance ceased supplying reticulated gas to the Esperance community.
Over the past fifteen months, Horizon Power, on behalf of the State Government, has been assisting homes, businesses, and local council and government premises to transition to a new energy source.
This first-of-its-kind endeavour, supported by the community, local trades and retailers forms a significant milestone on the pathway towards a cleaner, greener energy solution for Esperance.
The majority of residents and businesses have now made the switch from reticulated gas to a new energy source. 77% of customers who transitioned their heating opted for an electric heat pump, embracing the new technology for energy efficiency and cost savings.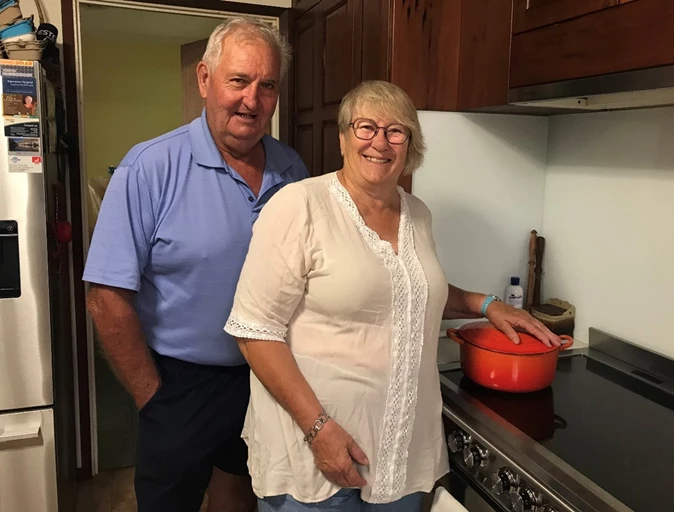 Over 85% of residential customers chose a full electric or partial electric solution for their homes, with the opportunity to reduce energy bills and carbon emissions.
Louise and John Gray with their new appliances.
A significant proportion of the work was completed by local trades with almost two-thirds of the appliances sourced from local retailers. Over 440 appliances were removed and replaced during the transition with best efforts to repurpose or recycle where appropriate. This was a great achievement by the trades in a very short timeframe. The Horizon Power project team was on hand to assist customers with applications and throughout the transition journey.
To assist customers in their appliance choices, Horizon Power introduced Chef Tony Howell to Esperance in August 2022. Tony showcased induction cooking technology with an engaging and interactive cooking demonstration to help encourage residents to consider an induction cooktop for its efficiency, cleaning and safety benefits. 40% of customers selected an induction cooktop as part of their chosen solution.
Customer feedback has been overwhelmingly positive with 94% of customers scoring a 4 or 5 out of 5 for overall satisfaction.
"Tradesmen were efficient, the work was completed quickly and tidily. I have no complaints at all."
Stephanie Unwin, CEO, Horizon Power and Nigel Powell, Esperance Laundry and Linen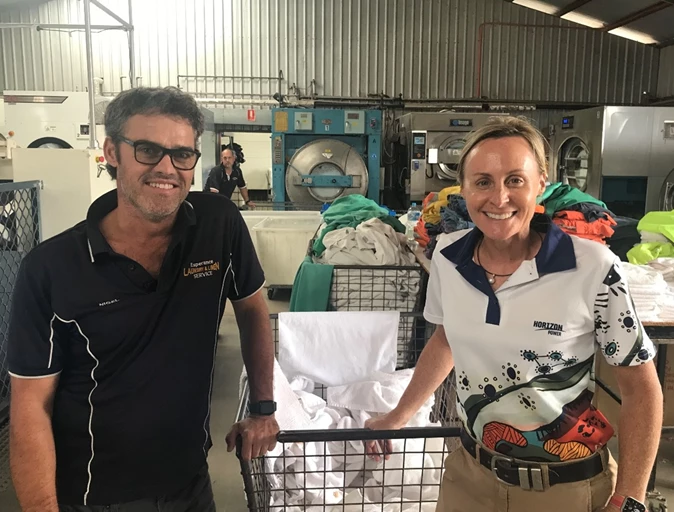 Esperance Gas Distribution transition
The WA Government asked Horizon Power to develop and deliver an energy transition plan for approximately 400 customers impacted by the cessation of reticulated gas supply
Learn more
Horizon Power acknowledges the Traditional Custodians throughout Western Australia and their continuing connection to the land, waters and community. We pay our respects to all members of the Aboriginal communities and their cultures; and to Elders past, present and emerging.
Aboriginal and Torres Strait Islander people are advised that this website may contain images, names or voices of deceased people.