We will never ask you for a deposit to 'secure your place' on a solar application list. Please confirm your installer is CEC accredited and there's solar capacity in your town, before paying a deposit or the total costs upfront. If you're ever in doubt, please call us on 1800 267 926.
Try these simple changes around your home
We know solar systems don't come cheap - so if you're making the investment, you want to make it worth your while. If you don't have a battery to store the energy to use later, it's important to use up as much solar energy as you can when the sun is shining.
The good news is that just a few small changes to your daily routines and habits could help you get more from WA's sunshine.
The positioning of your panels on your rooftop is important. This affects their sun exposure and energy production at certain times of the day. For example:
If your solar panels face north, they are likely to get consistent sunshine throughout the day, so you can spread your usage throughout the day
If your panels are east-facing, most of your power will be produced in the mornings as this is where the sun rises, so it's a good idea to schedule your big appliances to run during this time.
If your panels are west-facing, you could use your larger appliances in the afternoon.
Turn your heating or cooling on during the afternoon sun, so you're using energy from your solar panels.


If you're out during the day and want to come home to a cool or warmer home, time your air conditioner to come on in the afternoon so you can begin to cool your home while your panels are generating energy.


If you need to cool or heat your home in the evening, watch the temperature setting so you don't overwork your systems. In warm weather, set your air conditioner to 24°C and your heater between 18°C and 20°C in colder weather.


When it's time for a new air-conditioner or heater, compare the energy star-ratings. The higher the number stars, the more energy efficiency. This means it could cost a lot less to run over time compared to a lower-efficiency model.
Running your washer or dryer could cost you around 20 to 50 cents per load. If you use these appliances a few times each week, these costs can really add up over a year. Try to wait for a full load before you run your washing machine.


If your dishwasher or washing machine has a timer, consider scheduling them to turn on during the day.


Try to stagger your consumption, so your appliances are drawing energy at different times.


When it's time for a new appliance, compare the energy star-ratings. The higher the number stars, the more energy efficiency. This means it could cost a lot less to run over time compared to a lower-efficiency model.
If you have a slow cooker, you get dinner done during the day and make the most of that sunshine! Most slow cookers have a 'warm' functionality which uses less power.


When it's time to replace or purchase your kitchen appliances, choose energy-efficient models where possible. These can help reduce your energy use and produce long-term savings.


Charging your phone during the day can be tricky if you're out of the house all day. If you have a portable charger, charge it at home during the day then use it to charge up your devices at night. This way you still wake up with a fully-charged battery and have used your solar to power them.


Switch as many appliances as possible off at the wall rather than leaving them in standby mode – and encourage others to do the same. It's a simple way to save energy while you sleep.


Explore smart home technology, which could help you to switch your appliances on and off, regulate the temperature of your home, control your lighting and more. With the right tech at your home, making the most of your solar energy during the day could be easier than ever.
Look after your solar panels
Keep your panels clean and free from shade. Shade from overhanging trees can impact your system's performance, so keep your trees trimmed.
Dirt, dust and debris can result in lower solar production of your system. Don't get on the roof but you may be able to hose down your panels from the ground. Always follow manufacturer instructions in relation to cleaning your panels.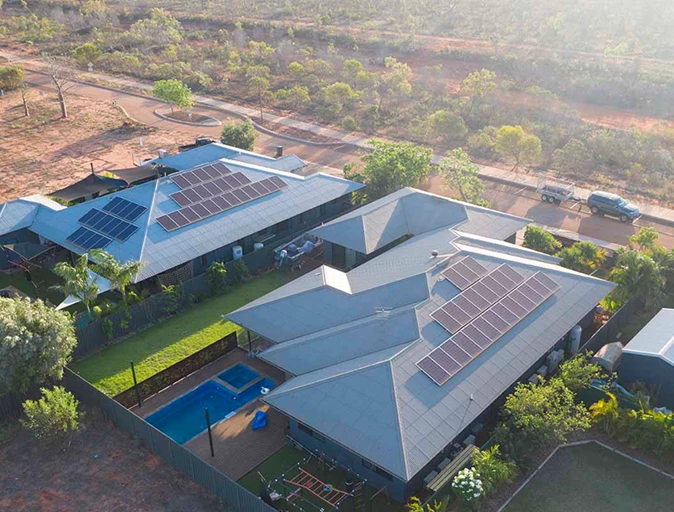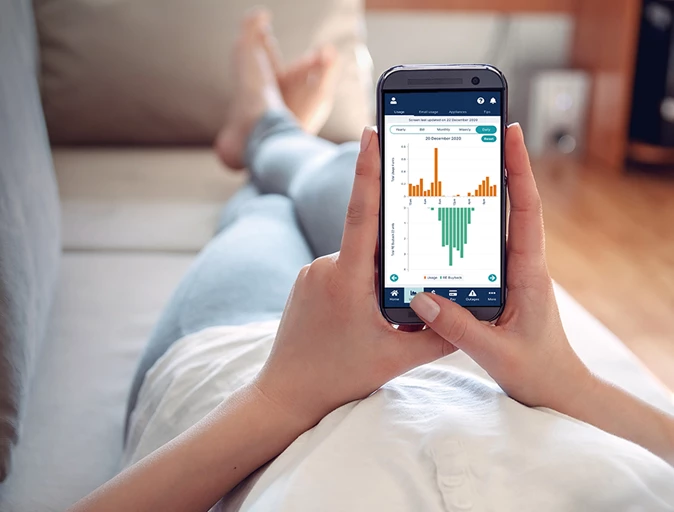 Use our app to track your solar production
The more you understand how and when your home uses energy, the more you can take action to make the most of your solar power.
Download our app to keep track of your home's energy use. If you have solar and you're receiving a renewable energy buyback offer, you can also check how much energy you're exporting to the grid.
Download the app
Horizon Power acknowledges the Traditional Custodians throughout Western Australia and their continuing connection to the land, waters and community. We pay our respects to all members of the Aboriginal communities and their cultures; and to Elders past, present and emerging.
Aboriginal and Torres Strait Islander people are advised that this website may contain images, names or voices of deceased people.