5 things to know about the cost of electricity in WA
August 09 2022
We're here to help you make sense of the changing energy industry in Australia. Whether you're planning your household budget or wondering how different costs will impact your bottom line, here are five things to know about the cost of electricity.
#1 The energy market here in WA is different
You may have noticed a lot of media attention on rising electricity bills in the National Electricity Market ('NEM') in the eastern states. The (NEM is actually the electricity system which connects Queensland, New South Wales, the ACT, Victoria, Tasmania and South Australia.
Since Australia is so large with vast distances between many regions and remote populations, WA and the Northern Territory have separate electricity markets. We are not connected to the NEM and operate our electricity systems independently.
Here in the west, the State Government owns three energy corporations that play a leading role in powering households and businesses across WA:
Horizon Power – we take care of WA's most remote and regional communities. Generating, distributing and selling energy across two interconnected systems and 36 microgrids.
Synergy – they're the largest generator and retailer in the South West Interconnected System (SWIS) - which extends from Kalbarri in the north, east to Kalgoorlie and south to Albany
Western Power – they take care of the poles and wires in the SWIS.
In case you missed it...
When the October 2022-23 federal budget was announced, WA's energy market was a hot topic. While electricity prices are forecast to increase across other parts of the country, Western Australia remains in a better position than the eastern states market. The WA State Government estimates an increase of between 2.5 to 3 per cent on in electricity prices over the next 18 months. Check out this ABC News article or watch the video below to learn why electricity price predictions in WA are trending lower than the rest of Australia.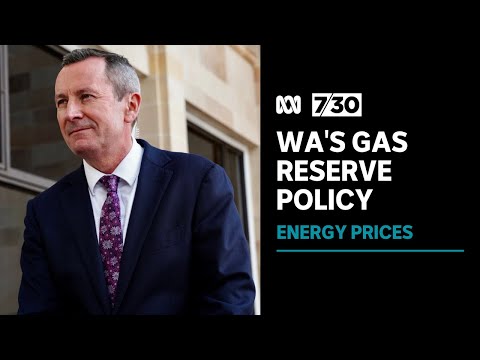 #2 The eastern states are facing a range of new energy challenges
Power companies in the eastern states are facing many new challenges, including changes in global markets, rising coal and gas prices and the risk of supply issues causing blackouts. These challenges can cause prices to rise drastically, putting added pressure on households and businesses of all sizes.
In WA, our system is not without its own challenges – partly because of the sheer size of our state and relatively low population – but the kind of issues you may have seen in the media about the NEM generally don't apply here. For example, there is no coal power generation in our Horizon Power service area, so the rising cost of coal won't directly impact your Horizon Power bill.
#3 From Paraburdoo to Perth, WA customers pay the same rate
In WA, we have a Uniform Tariff Policy which means customers across WA are all charged the same rate regardless of where we live. Even customers in the most remote regions, where the supply costs are much higher..
Most of our customers actually pay less than the actual cost of purchasing or generating, distributing and selling electricity. The difference between the actual cost of electricity and the price our customers pay is subsidised by the WA State Government.
In 2022-23, this subsidy will be $175 million for regional WA, or $3,593 per customer connection.
#4 Affordable electricity is important to us
At Horizon Power, we work hard to make sure our customers receive safe and reliable power in the most efficient way to reduce costs. Even though the energy issues impacting the east coast generally don't apply here, we know the rising cost of groceries, petrol and other expenses has a big impact on our customers.
We're here to help you understand what makes up your bill and offer a range of support if you're struggling to keep on top of your bills.
As you may know, WA households will receive a one-off $400 (GST free) credit to reduce their bills. This is known as the WA Household Electricity Credit 2022 or 'HEC 2022'. If you're eligible (as most WA households are), this has been automatically credited to your Horizon Power account.
We're also working with local communities to explore more renewable energy solutions to help reduce the cost of electricity and invest in a greener future for everyone.
#5 Our electricity tariffs, fees and charges are reviewed every year
Each year the WA Government reviews our tariffs, fees and charges and sets the prices our customers pay for electricity on 1 July. View the latest pricing information.
What's on the horizon for electricity in WA?
Being separate from the rest of the country, WA's energy systems are in a unique position to set an example of how to transition to a cleaner energy future. We can explore the most effective and efficient ways to move away from a reliance on fossil fuels to invest in renewable energy and storage - without compromising on the reliability or affordability of your power supply.
You may have seen the WA Government has committed to closing the state's two remaining coal-fired power stations located near Perth by 2030 and ruled out any new gas-fired power stations in the South West Interconnected System (SWIS) after 2030.
Across our Horizon Power service area, we're reducing our reliance on diesel generators by integrating even more sustainable energy sources such as solar, wind, batteries, and hydrogen. Along the way we're working with local, regional suppliers to further invest in our communities, stimulate local employment and economic activity.
Get in touch
If you have a question about your electricity account, we're here to help.
Horizon Power acknowledges the Traditional Custodians throughout Western Australia and their continuing connection to the land, waters and community. We pay our respects to all members of the Aboriginal communities and their cultures; and to Elders past, present and emerging.
Aboriginal and Torres Strait Islander people are advised that this website may contain images, names or voices of deceased people.