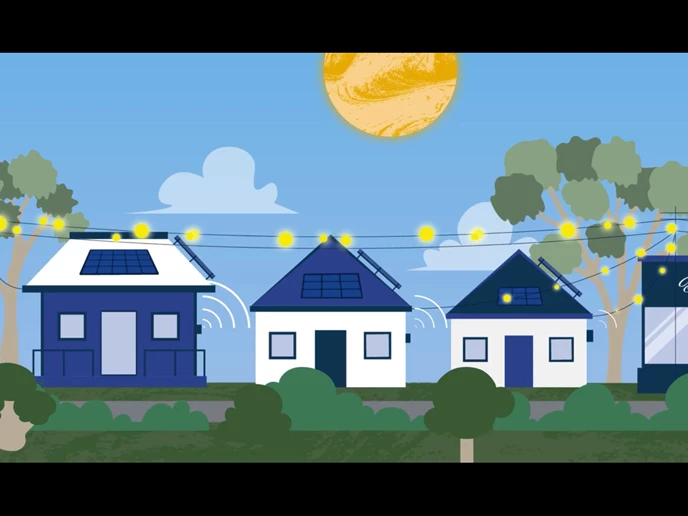 We are introducing a new way of connecting rooftop solar to a Horizon Power network, called Smart Connect Solar.
Our electricity networks were designed and built for one-way flow of electricity - from central power stations to customer homes along poles and wires or underground power cables. As more people connect solar energy to the network, and too much solar energy is being exported back into the network, it can cause voltage issues and potentially power outages.
We currently have hosting capacity constraints which mean there is a limit to the amount of solar that can be installed per town. We do this to make sure your town's network is safe and reliable. That means once the hosting capacity limit is reached in your town, no more solar can be connected until more hosting capacity is available.
Smart Connect Solar lets more people save with solar
Smart Connect Solar is our solution to address the challenges of too much solar energy on our grid.
Horizon Power acknowledges the Traditional Custodians throughout Western Australia and their continuing connection to the land, waters and community. We pay our respects to all members of the Aboriginal communities and their cultures; and to Elders past, present and emerging.
Aboriginal and Torres Strait Islander people are advised that this website may contain images, names or voices of deceased people.