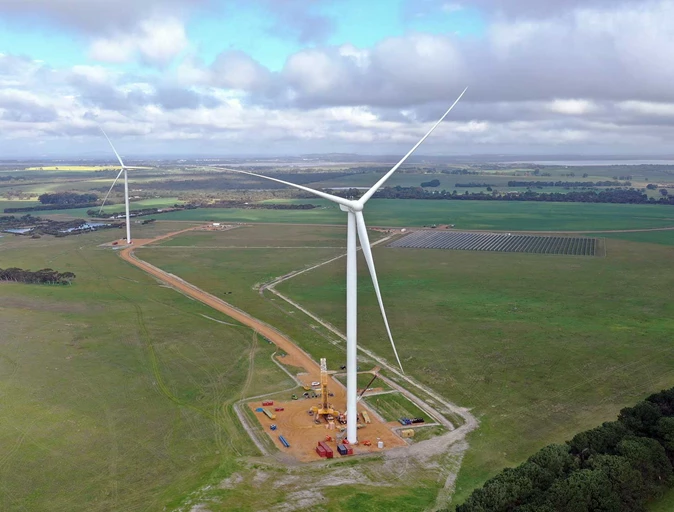 The path forward
This study will assess the production of hydrogen, transportation, storage and use to decarbonise our power stations and stand alone power systems as a fuel source to displace fossil fuels. It would work in cooperation together with more well known renewable sources of solar panels, wind turbines and battery energy storage systems.
The impact of hydrogen in the South East
The feasibility study in the South East of Western Australia will focus on;
the viability of small-scale hydrogen production at an Esperance-based hub, using spill energy, new and existing assets;
transportation and storage of hydrogen
the end use of hydrogen in the Hopetoun and Norseman energy systems, and future generation standalone power systems (SPS).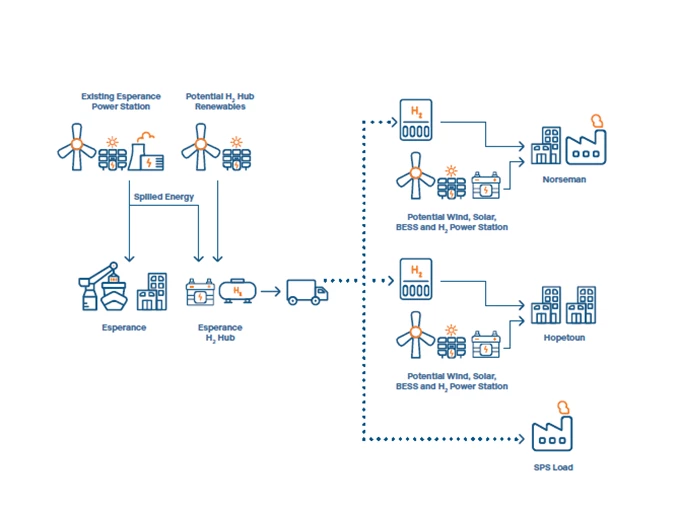 Study variations

To provide comparison points, the study will also consider the following variations:

the base case outlined on the preceding page, plus additional hydrogen production for sale in a small/medium market, serving a separate, customised need
local hydrogen production in Hopetoun and Norseman (excluding a hub in Esperance)
purchased hydrogen from a third-party supplier.

Modest third party load

Import from third party
Fuel for the future
Hydrogen is the most abundant chemical element in the universe. It can be used as a clean fuel alternative that, when consumed, produces only water. A common method to produce Hydrogen is through electrolysis, which involves using electricity to separate water molecules into oxygen and hydrogen.
A cleaner, greener choice
As hydrogen is a clean energy source, the development of hydrogen energy systems has become the focus of global research efforts. Our determination to meet our customers' future energy needs in a responsible and sustainable way is driving our investment in this space, together with the Western Australia and Commonwealth governments.
Hopetoun and Norseman Future energy system
We are currently assessing supply options from 2026 onwards, for Hopetoun and Norseman's future energy, beyond existing arrangements.
Through this study we will consider optimised modelling for our Norseman and Hopetoun systems, irrespective of the viability of hydrogen. This assessment will look at solar, wind, batteries and customer products in the future energy supply.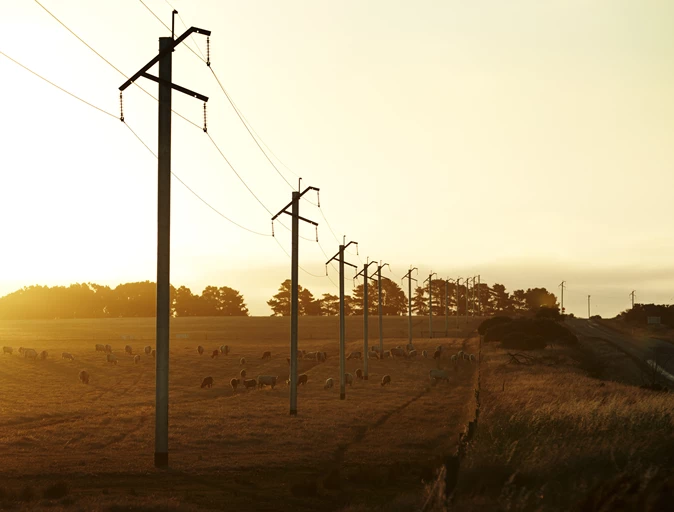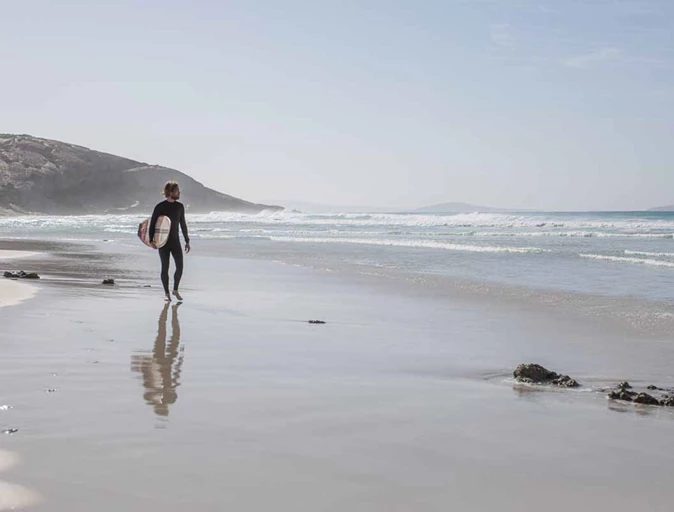 Powered by the community
The success of our IRP framework is built on frequent engagement with a variety of local stakeholders. Engagement is ongoing with the Shires of Esperance, Hopetoun and Norseman, as well as the Goldfields-Esperance Development Commission and Traditional Owners.
The findings from this study will be supported by customer insights gathered at engagement events and engagement with local Shire and the Goldfields-Esperance Development Commission (GEDC).
For your opportunity to have a voice in this process, please see the community engagement dates below, or get in touch using our enquiry form at the bottom of this page.
Community engagement events
Following insights gathered from initial engagements with Shires and GEDC, customer insights are being planned to gather sentiment surrounding hydrogen and potential customer products.
After COVID delays, three community engagement events have been planned for 2022. These will be:
Thursday 27th of April - Esperance
Tuesday 3rd of May - Norseman
Thursday 5th of May - Hopetoun
Project foundations are underway
Engineering and financial modelling have begun and will set the foundations for a successful study.
Land assessment is also progressing, with the Horizon Power team liasing with Shires for feedback, identification of potential suitable land, assessment from tenure aand engineering perspectives.
| | |
| --- | --- |
| Project milestone | Target date |
| Stage 1: Initial assessment and optioneering | January to April 2022 |
| Stage 2: Selection of preferred model for refinement | January to April 2022 |
| Stage 3: Market assessment | January to May 2023 |
| Following the study findings, the project will move towards either implementing an outcome with hydrogen, or implementing a non-hydrogen solution that still includes high penetration renewables. | Beyond 2023 |
Horizon Power acknowledges the Traditional Custodians throughout Western Australia and their continuing connection to the land, waters and community. We pay our respects to all members of the Aboriginal communities and their cultures; and to Elders past, present and emerging.
Aboriginal and Torres Strait Islander people are advised that this website may contain images, names or voices of deceased people.