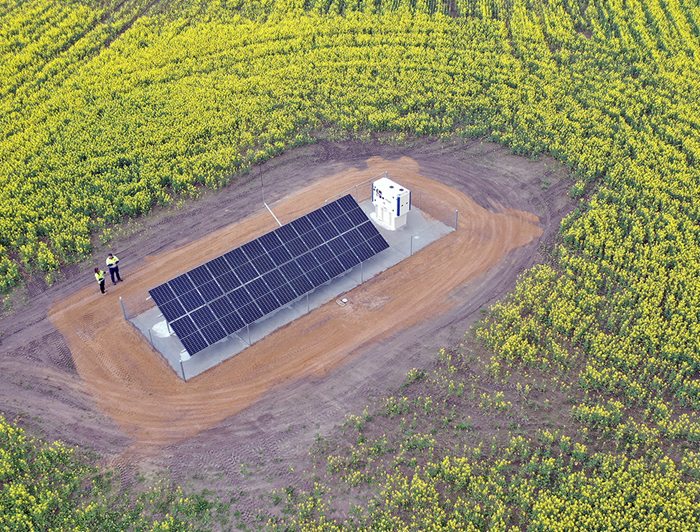 A greener future
Exmouth Power Station is our only compressed natural gas (CNG) power station. It has eight gas generators and two diesel generators. The gas generators supply most of the load, with gas trucked into the power station each day. Typically, one gas truck is required each day during winter (when the load is low), but this can increase to two or three gas trucks a day in summer when the load is high.
The power station is owned by a third party - and our existing agreement with the supplier is coming to an end. This led us to explore our options for the future, considering:
The technical barriers to renewable energy in the area

Climate change impacts and cyclone conditions

The need to move away from relying on CNG
Community driven renewable energy
We launched this project with an information session to gather feedback from community members and major stakeholders.
We've used the community feedback in a number of ways including the generation solutions we assessed, the amount of renewable energy in the system, the location of the infrastructure in assessing land options as well as the potential customer products that we could offer.
Our plans for a high renewable energy system in Exmouth will deliver 80% renewable energy to the area.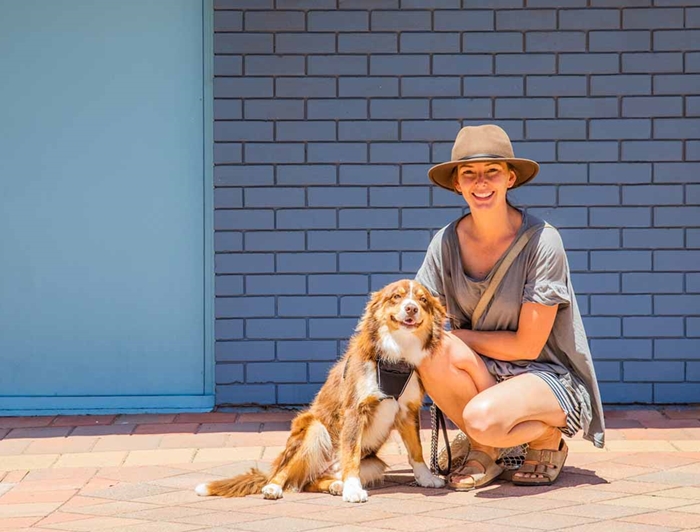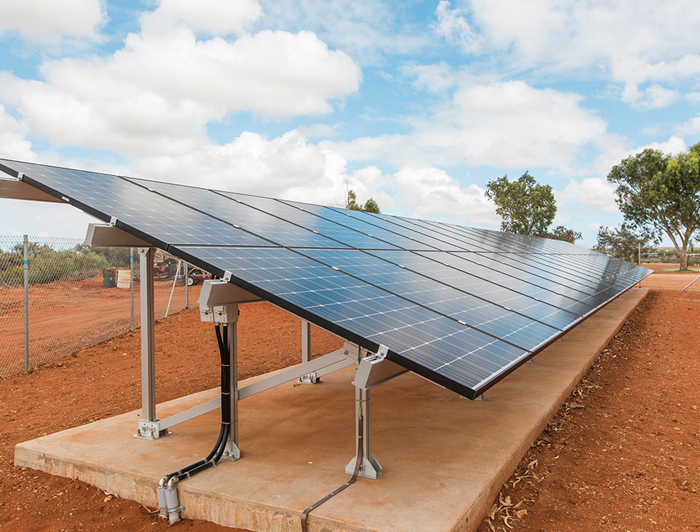 Exmouth wants more access to solar - and we're making it happen
We've purchased a Battery Energy Storage System (BESS) and entered into a preliminary agreement for its installation at the Exmouth Power Station. The BESS will be in service by early 2022 and will provide more homes and businesses the option to connect rooftop solar.
We're also considering wind power as part of the mix and looking at several locations, including both close to the existing power station and further from town.
Download the fact sheet
Future energy system from 2024 – 80% renewables
In October 2021, we presented our plans for a high renewable energy system in Exmouth, with 80% renewables to be delivered under the new future energy system.
In this phase of the project, we can confirm that this system is set to include a solar farm and large battery for energy storage, and thermals to make sure reliable power is always available. The size of the solar array and the battery will be impacted by whether wind power is included in the final generation solution.
Working with our community
Your voice matters. We've held several community engagement sessions in Exmouth over the past 12 months, attended by a diverse mix of representatives from community, government agencies, customers, environmental groups, independent power producers and tourism businesses.
These discussions help guide and inform the design and development of the future energy system and products and services.
What new products or services are being considered?

We've been working with our customers on innovative products that provide choice, increase access to renewables and help meet their future energy needs. These discussions are guiding our product development and we are now prioritising the potential products we can trial for Exmouth to deliver the best value for everyone involved.

Where will the new power solution be located?

Following our community engagement workshop, we carried out a land assessment for potential locations that could accommodate a hybrid future energy system in Exmouth.

We shortlisted multiple sites and are analysing these, along with cost-benefit modelling, to find the best solution for energy requirements today and into the future.

We're also considering several potential locations for wind power, both close to the existing power station and further from town. We're interested in hearing from our community about how visible wind turbines would be received by the town. If you'd like to provide your feedback, please use the form in the next tab.
Horizon Power acknowledges the Traditional Custodians throughout Western Australia and their continuing connection to the land, waters and community. We pay our respects to all members of the Aboriginal communities and their cultures; and to Elders past, present and emerging.
Aboriginal and Torres Strait Islander people are advised that this website may contain images, names or voices of deceased people.