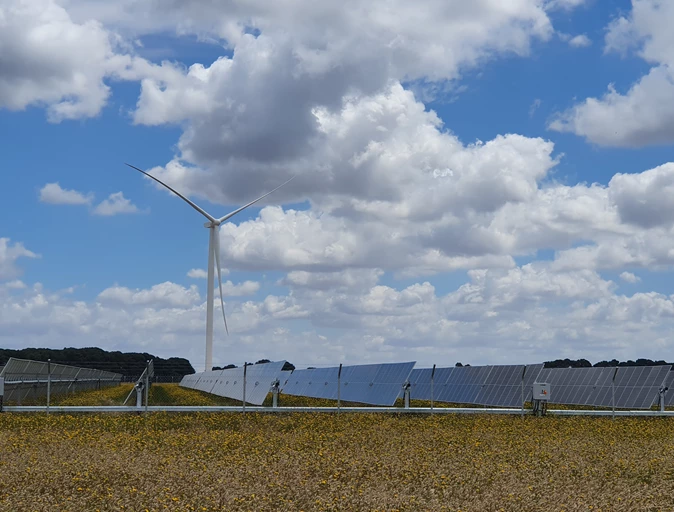 Driving lower emissions
We delivered a cleaner, renewable, more efficient power supply, aiming for a 50% reduction in community carbon emissions.
That's the equivalent to removing approximately 6,458 cars off the road each year - or almost the equal to the total number of registered motor vehicles in Esperance.
Using the latest energy tech
Wind turbines continue to be an important part of Esperance's energy mix with the project delivering two new state-of-the-art 185m wind turbines with a combined capacity of 9 megawatts.
The latest design and technology innovations mean these turbines will have more power and higher capacity than ever before, producing 60% more wind power than the combined output of the past wind farms.
This is supported by the projects 4 megawatt solar farm, comprising of more than 8,900 solar panels, and making it the largest solar farm in our renewable energy portfolio to date.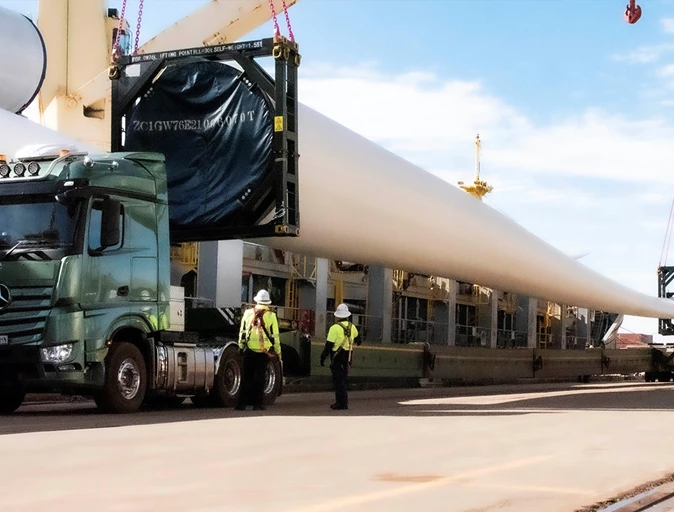 Operational optimisation
Ongoing
We continue to work collaboratively with Pacific Energy to evolve the efficiency of the project and continue to optimise the renewable energy input to the Esperance network.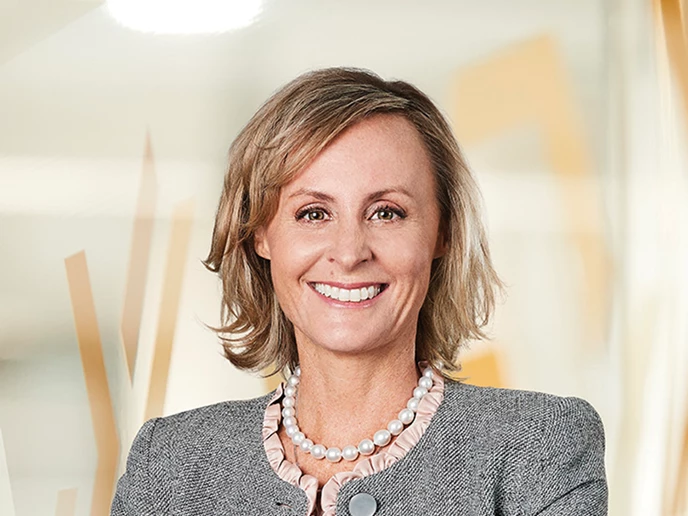 The new Esperance power system has been designed to accommodate new technology to ensure more renewable energy can be added to the system over the life of the assets
Horizon Power has long been at the forefront of renewable technology, and we are committed to continue this tradition in Esperance, where renewable power and a decarbonised future is as important to the community as it to us
Horizon Power acknowledges the Traditional Custodians throughout Western Australia and their continuing connection to the land, waters and community. We pay our respects to all members of the Aboriginal communities and their cultures; and to Elders past, present and emerging.
Aboriginal and Torres Strait Islander people are advised that this website may contain images, names or voices of deceased people.