2023 Annual Customer Survey
May 15 2023
Your opinions matter to WA's energy future
As we move into a new energy future across WA, our focus is on reliable, affordable, and sustainable energy solutions. Our customers are at the heart of this transition – along with your concerns, insights and opinions about energy and which services matter most to you.
From 15 May, CoreData, our independent research partner will be inviting customers to participate in our annual survey.
Please complete the survey before 5 June to help shape how we deliver our energy services and solutions in your community. It should take less than 10 minutes of your time; your answers are confidential, and your details remain anonymous.
At the end, you can choose to enter our prize draw for the chance to win one of five $100 GiftPay gift cards.
If you have any questions about the survey, please call 1800 267 926 and speak to one of our team.
Who is CoreData?

CoreData WA is a research and insights consultancy, based in Perth. Part-owned by the global CoreData Group, they offer the benefit of a small, local team on the ground, with the support and resourcing.

We partner with CoreData to provide market research expertise for our business and be our trusted partner for our customer experience survey program.

CoreData WA strictly adheres to the Research Society Code of Professional Behaviour in relation to research confidentiality and security. We maintain the highest standards of data security requiring careful management and storage.

What happens with my survey answers?

Your responses are reported together with other responses in aggregated form. We take this feedback into the business as part of our continual improvement processes.
Have more to say? Get in touch with our team
Contact us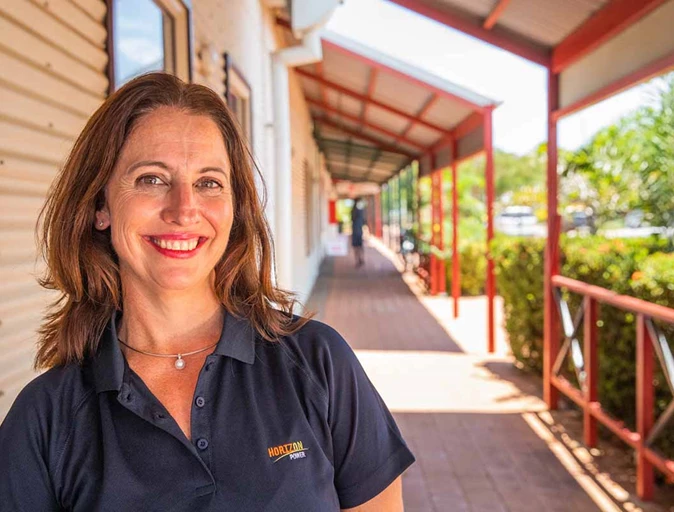 The future of energy is changing
Meeting the evolving expectations of our customers underpins all that we do. We're excited about WA's energy future and the role we play to support future-ready, greener communities tomorrow.
Find out more
Horizon Power acknowledges the Traditional Custodians throughout Western Australia and their continuing connection to the land, waters and community. We pay our respects to all members of the Aboriginal communities and their cultures; and to Elders past, present and emerging.
Aboriginal and Torres Strait Islander people are advised that this website may contain images, names or voices of deceased people.