The power of reconciliation
Nearly 15 per cent of the population of regional and remote Western Australia are Aboriginal and Torres Strait Islander people. We value the importance of First Nations culture, history and participation. We are privileged to work with, live alongside and provide services to the people who first understood the energy of this land.
We recognise we have a unique opportunity to support all Australians by contributing more to reconciliation, self-determination and economic development. We encourage everyone at Horizon Power to get behind our comprehensive and deeply engaged reconciliation process.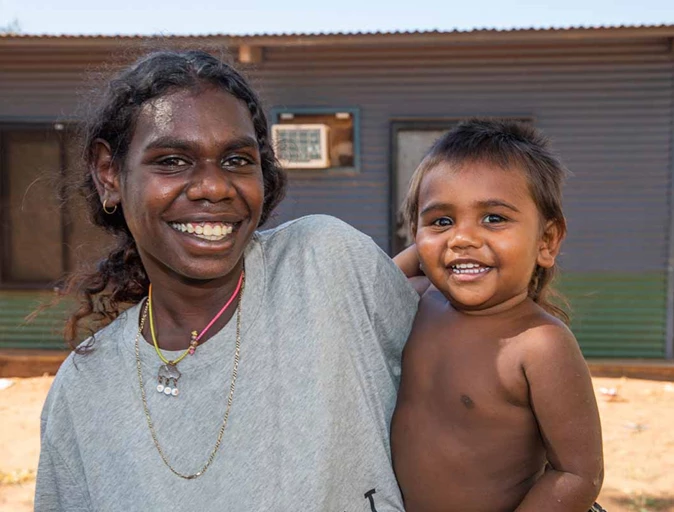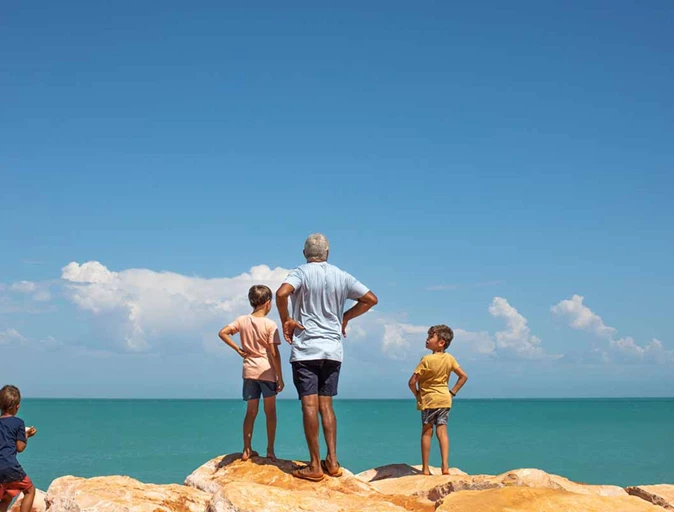 Our journey continues
Our second Innovate Reconciliation Action Plan (RAP) was launched in October 2022 and continues our commitment to positively impact the lives of First Nations peoples.
We're committed to challenging the status quo and leading our industry with reconciliation actions that are informed by our Aboriginal employees and the broader Aboriginal community on the lands we operate in.
Download the RAP
Artwork designed by our employees
Central to the design is the river which represents the reconciliation journey our organisation embarked on since the launch of our 2020-22 RAP. Providing the boundary for the river are the power lines – the commonality that brings us all together. The footprints lead us to a central meeting place. These footprints symbolise the employees walking together, with the two worlds represented – the western world and the Aboriginal community system.
The central meeting place is made up of the men and women of the Aboriginal communities we are committed to serving including customers, stakeholders and businesses. They are surrounded by the three pillars of the RAP framework – respect, relationships and opportunities, which provide a framework for reconciliation initiatives to be implemented in the workplace and beyond. A fourth pillar 'Harmony' has been incorporated into the artwork which is what our Aboriginal employees seek.
Surrounding the river are meeting circles which reflect all the engagements and meetings taking place as we build relationships and strive for best-practice Aboriginal engagement. The handprints are of our Aboriginal employees who are excited to guide this journey and leave a legacy for the betterment of both our workplace and communities.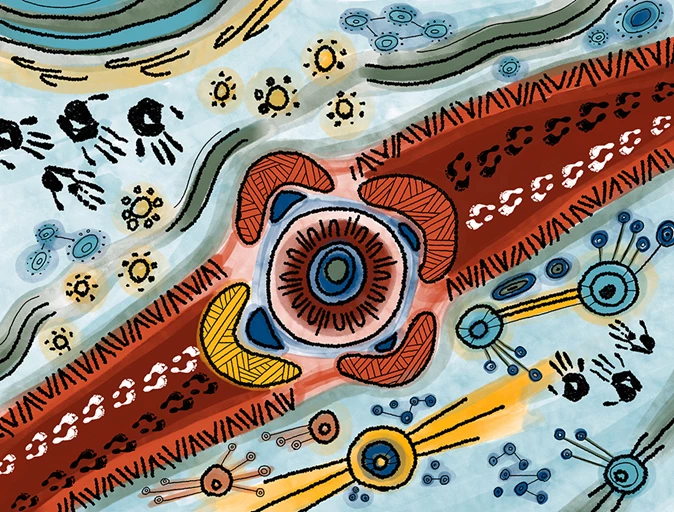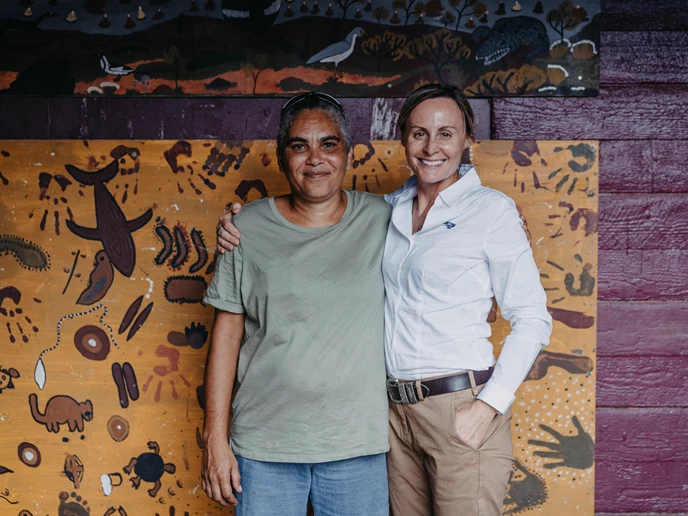 We'll continue to work with the wonderful Aboriginal and Torres Strait Islander businesses and stakeholders in regional WA and empower them to make a difference in their communities.
Across our organisation, we're committed to explore how everything we do can positively impact the lives of Aboriginal and Torres Strait Islander peoples through proactive and sustainable business decisions.
Horizon Power acknowledges the Traditional Custodians throughout Western Australia and their continuing connection to the land, waters and community. We pay our respects to all members of the Aboriginal communities and their cultures; and to Elders past, present and emerging.
Aboriginal and Torres Strait Islander people are advised that this website may contain images, names or voices of deceased people.