Horizon Power deploys industry leading technology for cleaner, greener microgrids across WA
Horizon Power deploys industry leading technology for cleaner, greener microgrids across WA
August 08 2022
Deployment of industry leading technology to create smart, integrated, and cleaner energy systems across regional and remote Western Australia.
The technology system enables safe, stable, and large-scale integration of customer and utility energy resources, making it easier to connect to solar and energy storage.
Follows success of the ground-breaking demonstration that powered Onslow with 100 per cent renewable energy.
Horizon Power is leading the energy industry to a cleaner, greener energy future by deploying a technology system to integrate distributed energy resources in microgrids across regional and remote Western Australia.
The energy management technology, called a distributed energy resources management system, enables utility owned energy resources, such as power stations, solar farms, and batteries, to be safely integrated with distributed customer owned energy resources, such as rooftop solar, batteries, and electric vehicles.
General Manager Technology & Digital Transformation, Ray Achemedei, said Horizon Power is leading the industry to make it easier to install rooftop solar and provide a pathway to decarbonised energy systems.
"With approximately 60% of Horizon Power's energy systems currently dealing with limits on rooftop solar, deploying a distributed energy resources management system will increase solar access for our customers, lower their energy bills, and help reduce emissions," said Mr Achemedei.
This deployment is ground-breaking as it enables rooftop solar, customer batteries, electric vehicles, centralised solar and batteries, and the traditional centralised power station to all work together in a coordinated way to maximise renewable energy supply, without adversely impacting power quality and reliability, he said.
The DER management system will be deployed in Broome at the start of next year. It will then be progressively deployed across all Horizon Power's other systems by mid-2024.
This announcement follows the success of Horizon Power's Onslow Renewable Energy Project where Horizon Power was the first utility to deploy a DER management system to orchestrate a regional microgrid in Australia.
The technology enabled more than four times the amount of rooftop solar to be installed than in a traditional energy system and in a demonstration of its capabilities last year successfully powered Onslow with 100% clean, green solar and battery power for 100 minutes.
"This is the technology that will underpin the transition to 100% renewable towns," said Mr Achemedei.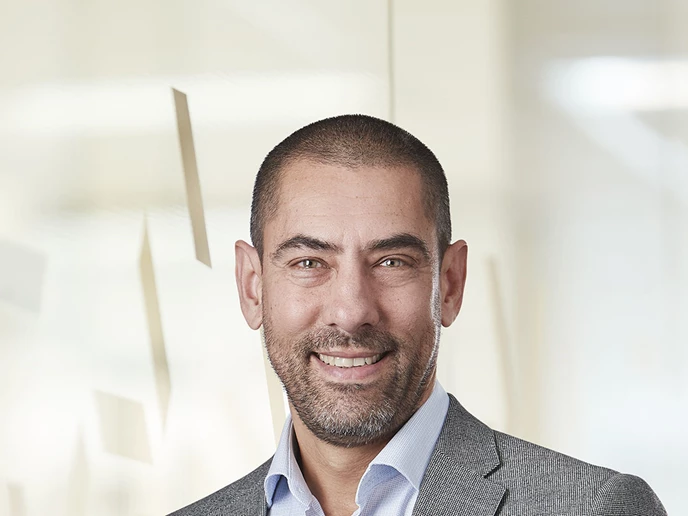 We're tackling the challenges of the energy transition head on...
...from centralised to decentralised; one-way to bi-directional, multi-directional flows of electricity; fossil-fuels to a decarbonised system; utility-led to customer and community driven.
Ray Achemedei
General Manager Technology
Horizon Power acknowledges the Traditional Custodians throughout Western Australia and their continuing connection to the land, waters and community. We pay our respects to all members of the Aboriginal communities and their cultures; and to Elders past, present and emerging.
Aboriginal and Torres Strait Islander people are advised that this website may contain images, names or voices of deceased people.