High and wide loads
Transporting an oversized load can be dangerous. Depending on the situation, we may need to move, raise or shield powerlines, provide a road escort or even temporarily switch off power to keep everybody safe.
If you need to transport an oversized load across the Horizon Power network, you must apply for a high load permit to ensure safety precautions are observed in proximity to powerlines. This applies to loads higher than 4.3 metres (4.6 metres for livestock vehicles travelling on nominated routes) or wider than 5.5 metres.
Transport operators must refer to Main Roads Western Australia before applying for a high load permit with Horizon Power. Note: it is a requirement of any Main Roads permit to also obtain a high load permit from Horizon Power.
What to expect

Standard applications

Processing time: three business days

After you submit your application, we will conduct an initial assessment taking into account the height of powerlines along the intended route and the height of the load. We will contact you to advise of the next steps, usually within three business days of receiving your application.

We will arrange payment of the application fee/s with you following your application and issue a tax invoice and receipt within five working days.

If it is determined that the high load can travel safely, a permit to travel along the specific roads identified in the application and at a specified height is issued.

Complex applications

Processing time: up to 12 weeks

If the vehicle load is too high for the intended route, we may suggest an alternative route or conduct a survey of the requested route.

If no alternative route is available, we will arrange for your vehicle to be escorted. Associated escort costs will depend on the complexity of the escort. Escorts required during weekends, public holidays or in less than 10 working days of approval of your application, may incur additional premiums and cannot be guaranteed.

Upon approval, Horizon Power will determine a suitable escort time and date in conjunction with the applicant. In some cases it may not be possible for the load to travel at the requested height on the intended route.

Fees

Application fee
An application fee of $150 will be payable for each permit. We will arrange payment with you following your application and issue a tax invoice and receipt for your payment within 5 working days.


Surveys
While main arterial road height data is generally maintained by Horizon Power, if we need to undertake a survey of line heights for your specific route, you will be charged the associated costs of the survey based on the time it takes to complete the assessment.

Escorts
A schedule of indicative fees can be provided to you once it is determined whether an escort is required. If you require an up front quote please request this with the Horizon Power High Loads Customer Support Team during the planning phase of the job.

Please note: it's important to make sure you apply for the correct permit as refunds will not be issued once submitted.

Terms & conditions

1. Terms and Conditions. These terms and conditions apply to the application process for an Authorisation from Horizon Power and shall form part of any Authorisation granted by Horizon Power unless specifically excluded in writing by an authorised representative of Horizon Power. By submitting an Application, the Applicant agrees to be bound by these terms and conditions

2. Definitions. In these terms and conditions the following words have the following meaning:

"Applicant" means the person or entity that submits an Application.

"Application" means an application submitted by an Applicant to Horizon Power for Authorisation to move a High Load.

"Authorisation" means a High Load Movement Authorisation granted by Horizon Power if an Application is accepted by Horizon Power.

"Business Days" means Monday to Friday, except public holidays in Perth, Western Australia.

"Consequential Loss" includes loss of production, loss of revenue, loss of profit (or anticipated profit), loss of business reputation, business interruptions of any nature and loss of opportunities.

"Escort" an escort vehicle or similar measure required by Horizon Power to ensure the safe passage of a High Load through Horizon Power's electrical network.

"High Load" means the load described in the Application.

3. Authorisation processing. Horizon Power does not guarantee that an Application will be approved. The Applicant will be notified of the outcome of its Application. The Applicant must allow at least 3 Business Days for processing of the Application and up to 15 Business Days where Horizon Power considers that Escorts and surveys may be required in relation to the movement of the High Load.

4. Period of Validity: An Authorisation will only be valid for the duration specified on the Authorisation, which will not in any circumstance exceed:

(a) 6 weeks from the date of Authorisation, for a High Load that does not require an Escort; and

(b) 1 week from the date of Authorisation, for a High Load requiring an Escort.

5. Application Fee: An administration fee in the amount of $150 is payable by an Applicant in respect of an Application. The Applicant will not be entitled to a refund of the fee if the Application is not approved.

6. Escorts: Horizon Power may require a High Load to be accompanied by an Escort in order to assist in the safe movement of the High Load through Horizon Power's electrical network. The requirement for an Escort (if any) will be specified in the Authorisation. The Applicant is responsible for ensuring that it complies with any requirements for Escorts specified in the Authorisation.

7. Force Majeure. Horizon Power shall not be liable to the Applicant for any loss, damage or expense or delay caused by or attributable to any cause or event which is not reasonably within the control of Horizon Power, including (without listing the generality of the foregoing) Acts of God; strikes; lockouts; stoppages or restraints of labour or other industrial disturbances; war, acts of public enemies, riot or civil commotion or sabotage; fire, explosion, earthquake, landslide, flood, washout, lightning, storm or tempest; breakdown or an accident to plant, machinery, equipment, lines or pipes howsoever caused; failure of suppliers to supply equipment or machinery; and restraints, embargoes, other actions of any government, shortages of labour or materials, delays or loss due to pandemic or epidemic.

8. Application Modification.

(a) Subject to item 8(c) below, an Application that has not yet been approved may be modified by Horizon Power as required. The Applicant will be notified of any modifications made to the Application after it has been submitted but prior to granting of the Authorisation.

(b) Once an Application has been approved and an Authorisation has been granted in respect of a High Load movement, the details of the High Load movement cannot be amended. Where any amendments are required to a granted Authorisation, including, but not limited to the amendment of load height, weight, length, start location, end location, route or Escort date and/or time of a High Load movement will require a new Application to be submitted.

(c) Nothing in these terms and conditions limits Horizon Power's ability, acting reasonably, to request that a new Application be submitted.

9. Loss. The Applicant indemnifies Horizon Power for any damage to any of Horizon Power's assets or infrastructure, or any costs or loss suffered or incurred by Horizon Power caused or contributed to by the Applicant or otherwise in connection with the movement of the High Load. Neither party is liable to the other for Consequential Loss.

10. Application of Acts and By-Law. Nothing contained in these terms and conditions shall in any way limit the operation or effect of any legislation, subordinate legislation or directions from any government agency, including Horizon Power.

11. Additional Charges. The Applicant is responsible for any costs associated any Escort required by Horizon Power under item 6. Such costs are in addition to the fee described in item 5.

12. Assumptions. Horizon Power assumes that the information provided within the Application is correct, accurate and reliable. . The Applicant indemnifies Horizon Power for any loss suffered or incurred by Horizon Power arising out of any incorrect or inaccurate information being included in the Application.

13. Approvals, authorisations and permits. The Applicant acknowledges and agrees that it is responsible for obtaining all other necessary approvals, authorisations and permits required in order to move the High Load (including, but not limited to, a permit or order required to drive a Restricted Access Vehicle from Main Roads Western Australia).

14. Compliance. Horizon Power may impose conditions on an Authorisation and the Applicant must comply with any such condition(s).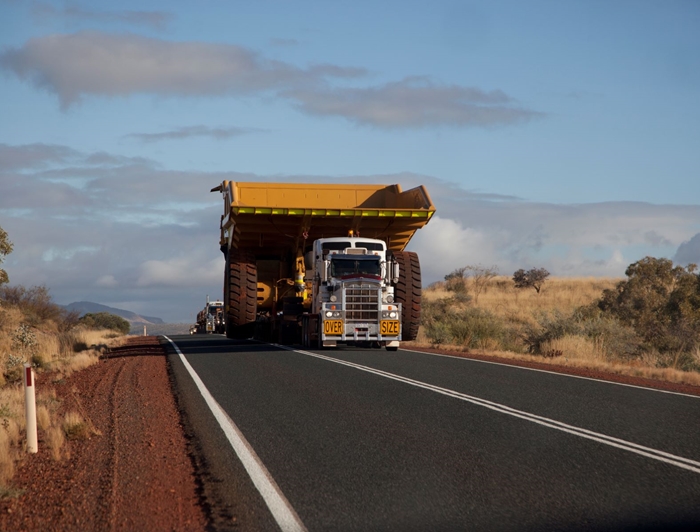 Horizon Power acknowledges the Traditional Custodians throughout Western Australia and their continuing connection to the land, waters and community. We pay our respects to all members of the Aboriginal communities and their cultures; and to Elders past, present and emerging.
Aboriginal and Torres Strait Islander people are advised that this website may contain images, names or voices of deceased people.