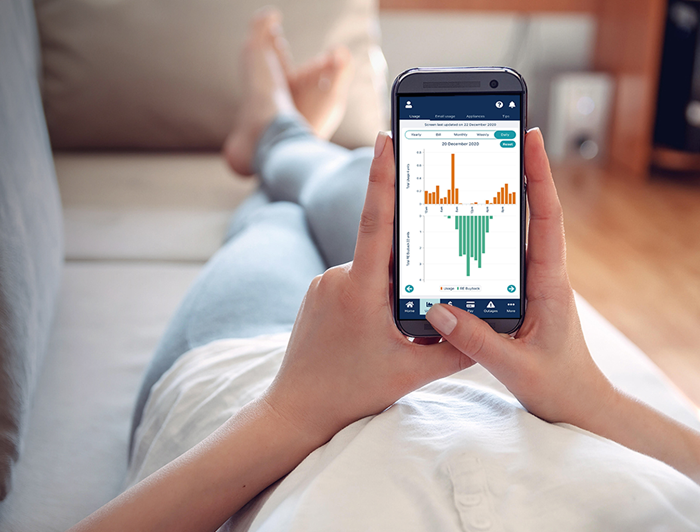 Understand your energy use
With our app, you can see when your household uses the most energy throughout the day. View your usage for the past year with monthly, daily and hourly interactive graphs and compare your usage with the same time last year.
You can also see how much your next bill is likely to be, and see how you're tracking throughout each bill period.
Download the app
Try these simple changes around your home
Learn how to reduce energy waste and get the most out of the energy you're using - without sacrificing comfort.
Use the savings calculator to find out the estimated running costs of your appliances and how to save money by cutting down your usage.
Consider these energy-saving investments
Here's some helpful online resources if you're ready to upgrade appliances or invest in your home's energy efficiency.
Solar hot water
Consider switching to a solar hot water system. They cost more to buy than other options but are generally cheaper to run and better for the environment.
Hot water systems
Horizon Power acknowledges the Traditional Custodians throughout Western Australia and their continuing connection to the land, waters and community. We pay our respects to all members of the Aboriginal communities and their cultures; and to Elders past, present and emerging.
Aboriginal and Torres Strait Islander people are advised that this website may contain images, names or voices of deceased people.